Facebook dominates the social media space with 1.59 billion users worldwide, so when Facebook CEO Mark Zuckerberg says the future is VR...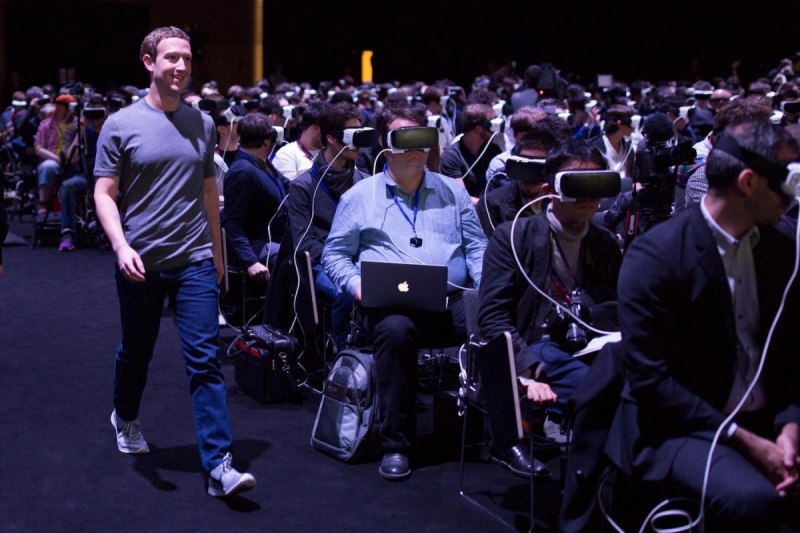 At the Samsung launch of its flagship Galaxy S7 smartphone in February, it bundled in a free Gear VR headset valued at USD99 with every pre-ordered device. Why? Samsung and Facebook had begun a joint campaign to push VR into the mainstream.
The connection between the two tech giants - the Gear headset is powered by the Oculus Social Alpha app; Occulus being the VR company purchased by Facebook in 2014. Perhaps then it was not surprising that Mark Zuckerberg was a high profile attendent at the Samsung S7 launch event.
"He (Zuckerberg) wants a billion people on Facebook in virtual reality as soon as possible," says Mary Lou Jepson, director of engineering at Facebook.
"VR is going to be the most social platform," Zuckerberg said. "Facebook, with Oculus, are committed to this for the long term. We've recently created new teams at Facebook to build the next generation of social apps and VR."
The collaboration with between Facebook and Samsung is designed to push VR device penetration into the marketplace.
Zuckerberg knows that the uptake of VR is reliant on the penetration of devices, says Jan Rezab of social analytics company Socialbakers. VR-capable devices need to be in enough hands to where the technology can flourish.
Rezab estimates at least 50 million people will need to use VR headsets daily to give social VR the momentum it needs to take off. That number should make it practical for users to jump into virtual reality meetings for example.
Facebook said its aim is to use social VR tools so that friends in different parts of the world feel like they are hanging out in the same room together.
We've already helped people connect in a wide variety of ways on mobile devices ranging from Facebook and Instagram to Messenger and WhatsApp and now we want to apply that same approach to the new medium of VR," Facebook said in a post.

Oculus Social began as mainly a virtual reality movie-watching app but there are now more than 200 games and apps available on the product.
"We've also been developing new technology that will make video in virtual reality work even better. 360 video on Facebook is the first step it allows you to look around and feel like you're present while watching a video. Already, millions of people watch 360 videos on Facebook every day. And we've only just begun to explore the possibilities with this format."
Zuckerberg told Wired his vision is a pair of lightweight eye glasses that will allow users to shift between the virtual world and real life. The tool would allow users to play a virtual game with a friend as well as peruse Facebook posts and photos.
Virtual Reality may not be an actual reality...yet...but with powerful promotors in Facebook and Samsung, it is clearly a case of watch this space.