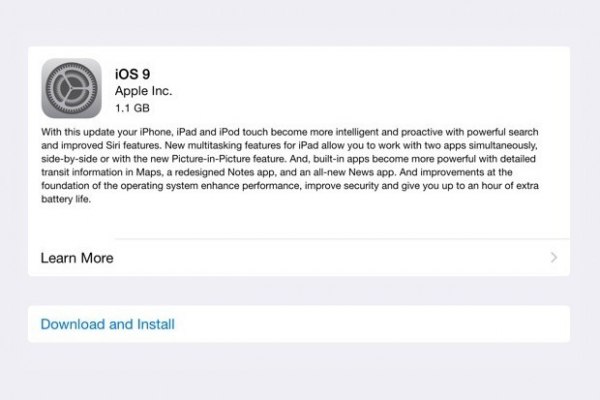 For IT departments managing MDM and EMM, the launch of iOS 9 has opened up new benefits for business.
Specifically iOS9 has focussed on the Apple Device Enrolment Program (DEP) and on App Management functionality.
Device Enrolment
With iOS 9 Apple devices can now automatically be enrolled and configured using the Apple Configurator.
The key benefit to this upgrade is there is now no need to touch the device at all in order to set it up for use within the enterprise. This capability had previously been available in two countries only, but has now been rolled out to 26 countries including Australia.
App Management Features
Some of the key App Management features introduced by iOS 9 include:
App network usage restrictions:

Enforce app network restrictions to follow acceptable use policies and manage excessive carrier data usage.

Management of pre-installed apps:

Bring apps installed by device users under IT control and remove the requirement to manually uninstall/reinstall the app.

App whitelisting:

Install applications on managed devices even after the App Store is disabled, providing greater control over app deployment and limiting downloading of personal apps on corporate-liable iOS devices.

Silent installation:

Install enterprise apps silently over-the-air without device supervision, allowing for mandated use of specific apps on corporate-liable devices.

Trusted app verification:

Configure MobiControl to implicitly trust and install any applications from the developer without prompting the user to "trust" the app.

Expanded Setup Assistant support:

Tailor Setup Assistant UI screens to restrict configuration including Touch ID, Apple Pay, Zoom, Apple Watch pairing and Android Migration.
New Restrictions

The following new restrictions are available for all managed devices:
screen recording

trust new enterprise app authors

treat AirDrop as unmanaged destination (closing a data-leaking loophole)
For supervised devices, the following new restrictions are available:
automatic app downloads

iCloud photo library

keyboard shortcuts

modify device name

6-digit passcode

News (the new app)

pair with Apple Watch