ISDN business lines will be forcibly disconnected from September 2019. This Guide provides the facts you need to successfully manage the ISDN migration without disruption to your business.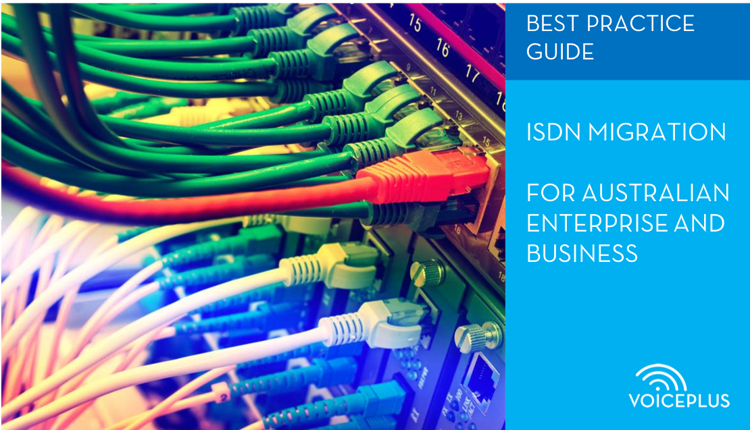 Allow six months to migrate off ISDN
If your business is in the first phase of ISDN disconnection, you need to act now to avoid disruption, downtime or worse, disconnection.
A bottleneck of migration orders and a shortage of NBN technicians has seen the average time for a migration off ISDN to an alternate solution slip out to 4-6 months.
For plain facts, download this eBook and learn all you need to successfully negotiate the ISDN disconnection and migration to an alternate solution.
Best Practice Guide to ISDN business line migration
VoicePlus has transitioned more than 2,000 business sites to the NBN, including a number of ISDN migrations.
This is a best practice guide for anyone who is responsible for migrating their business off ISDN.
It shares the knowledge and insights we picked up along the way and includes:
Introduction: Top 3 Most Important Tips for ISDN Migration
Chapter 1: When will my ISDN lines be disconnected?
Chapter 2 What are my choices as an alternative to ISDN?
Chapter 3: Will I need to buy a new phone system?
Chapter 4: Will I lose my existing phone number?
Chapter 5: How to get your business ready to migrate in 3 steps
Chapter 6: The five most common ways that your ISDN migration can go horribly wrong
Chapter 7: What will it cost to move off ISDN?
Chapter 8: What IT resource will be needed to migrate away from ISDN?
Chapter 9: Should you consider a third party to manage your ISDN transition?
---
Related Blogs