When the Australian Government cancelled the 457 visa in April, it put American-born NBN Co. CEO, Bill Morrow, in an awkward position. Now the Government has backed down and revised the new legislation to protect senior IT workers.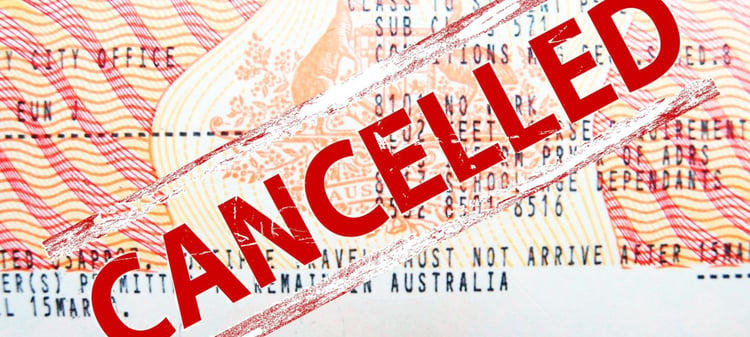 The federal government's abolition of the former 457 skilled visa program in favour of a new temporary migration scheme with a drastically reduced list of eligible job roles, caught the industry by surprise.
It also made a lot of IT companies and senior IT workers very nervous including NBN Co CEO, Bill Morrow, Morrow is coming to the end of a five-year 457 visa which, if it is not reissued, would see him forced to leave Australia before the national network's completion date in 2020.
Mr Morrow said he would need to reapply for the visa next year and, while his chance of an extension was good, he was apprehensive.
"The experts tell me I shouldn't have anything to worry about but like anyone on a 457 I fell in love with Australia. Until (I reapply) I do have a little bit of nervousness."
New rules impact IT leaders
Many of Australia's top IT executives are employed on 457 visas.
Former Coles boss, Ian McLeod and current Coles CEO John Durkan; Tabcorp CEO David Attenborough, and head of Orica Group, Alberto Calderon; are just a handful of other senior executives who came to Australia or 457 visas or who are still on them now.
Business groups have claimed the changes to the migration legislation have created "uncertainty and nervousness" amongst candidates for senior roles.
The new temporary migration scheme originally categorised CIOs and CEOs as eligible only for a two year visa without opportunity for permanent residency. However in a sensible backtrack the lists have been revised with CIOs and CEOs moved out of the two-year category and into the four-year visa class. This allows holders to apply for onshore renewal and permanent residency after three years from March 2018.
Eligible roles revised to save senior IT executives
Now, in a significant backdown, the Government has "revised" the list of those eligible under its new skilled work scheme.
Newly eligible for a four-year skilled visa are:
ICT business analysts
systems analysts
developer/ programmers
software engineers
software and application programmers
computer network and systems engineers
telecommunications engineers
telco network engineers
telco field engineers and technologists
In the two-year visa class with no option of permanent residency, are the roles of:
ICT trainer
ICT account manager
ICT business development manager
systems administrator
network administrator
ICT project manager
ICT sales representative
web developer
software tester
ICT support engineer
ICT systems test engineer
network analyst
ICT QA engineer
ICT customer support officer

web administrator

ICT support technician

cable telecommunications linesworker

telco cabler

database administrator

ICT manager

hardware technician

web designer
Two years' work experience is required with the positions of ICT project managers, ICT sales representatives, web developers, software testers, ICT support engineers, and ICT systems test engineers. The role of telco network planner has been removed entirely.
The new lists came into effect from July 1, 2017.
Dutton claims lists were meant to be "dynamic"
Immigration minister, Peter Dutton, said the lists were designed to be dynamic.
"The occupation lists are designed to be dynamic. Revisions to the occupation lists are just one element of the Government's reforms strengthening the integrity of Australia's employer sponsored skilled migration programmes and raising the productivity of skilled migrants," he said in a statement.
---
Related Blogs