Google has launched its first all-Google smartphone - the Google Pixel - in a direct attack on Samsung's high-end Android smartphone market share.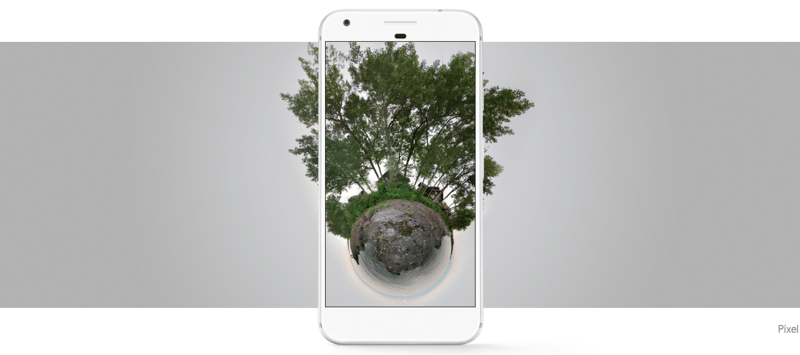 In a blog post announcing the arrival of the Google Pixel yesterday, Google said it had worked with partners inthe past to deliver the Google Nexus smartphone but this was the first time that Google had bought the whole design - software and hardware - inhouse.
Where, when and how much?
The important facts first...
Where - Telstra, JB HiFI or Google are the only outlets during the launch phase. VoicePlus customers will be able to order directly from VoicePlus.
When - Release date is 20 October.
How much - Pre-order has begun for Telstra Business plans from $85pm for the Pixel and $92pm for the Pixel XL. Large Business and Enterprise customers should contact their account manager to discuss pricing. In the US the device sells from USD$649.
Contact VoicePlus for Google Pixel Plans and Pricing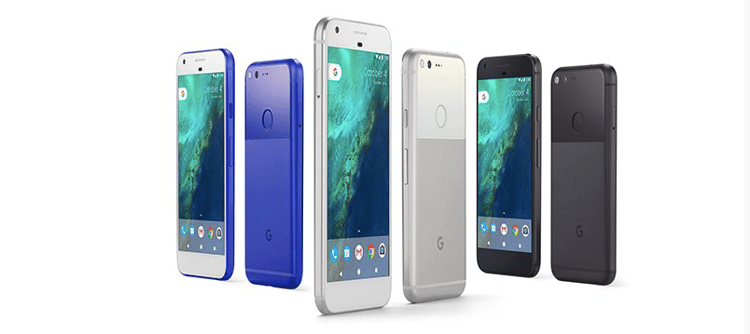 The Pixel comes in two sizes, 5-inch and 5.5inch, and in a tongue-in-cheek dig at Apple, Google has named their two colours Quite Black and Very Silver. In the US only there will also be Really Blue.
Features that Samsung and Apple don't have...
Google has gone to some effort to create some differentiation between the Pixel and its main competiton. These include:
Pixel Imprint: Taking fingerprint swiping to the next level, the glass on the back of the device features Pixel Imprint which is essentially a fingerprint sensor, but "placed on the back of the phone where your finger expects it."
Fast Charging: Up to seven hours in just 15 minutes of charging thanks to the reversible USB Type-C charger. That is a lot of charge, in not a lot of time!
Google Assistant: This is like an upgraded Siri but instead say "OK Google". Google is promotiing these few new(ish) ideas as built-in..."Ask for a brief update on your day or top lay a video on YouTube. Look up traffic on the way home from work or when the nearest pharmacy closes. You can even say "show me my camping photos with Andrew" and it'll instantly display the photos you're looking for. [Actually I tried this with Siri and no joy, only found pictures from the web!]. Your Assistant can also offer help with what's on-screen in any app. So if your friend texts you to meet up at a new restaurant, you can just say "navigate there".
Best smartphone camera. Ever : That's the claim splashed across blog and website...
The Pixel camera is not only the best smartphone camera we've ever made, it's the highest rated smartphone camera anyone has ever made.
Pixel has a 12.3MP camera, featuring an f/2.0 aperture and big 1.55 micron pixels to capture lots and lots of light, which translates as being able to take photo's in low light or bright light. It also offers Smartburst, which takes a rapid-fire sequence of shots and automatically selects the best one. Lens Blur to achieve shallow depth of field and bokeh effects. Note: That is not a typo. Bokeh is a word (from Japanese) relating to the quality of the blur in the unfocused bits of a photo. You can learn something new every day.
Pre-installed Messaging Apps: Google Duo and Allo are pre-installed on the Pixel for video calling or texting to both Android and iOS devices.
And the icing is ... unlimited storage
Unlimited online storage for photos and videos stored at full resolution in Google Photos. And no more annoying 'storage is full' warnings by setting up Smart Storage so Pixel can free space for you.
Industry experts say Samsung most at risk from Pixel
ABC News Australia has reported that the move is more threatening to Samsung than Apple. Quoting Foad Fadaghi of Telsyte, the report said:
With its premium pricing and unique features, the Pixel has Samsung directly in its crosshairs for a share of the Android market.
Fadaghi did not think the arrival of the new Google device would overly trouble Apple.
While Samsung may have strong customer loyalty, it's nothing when you stack it up against Apple.

Apple enjoys the highest repeat purchase intention rate of any handset manufacturer.

With Pixel's premium pricing it is unlikely to give iPhone users many reasons to switch.