Developing an "intelligent digital mesh" is what CIOs should be working towards in 2017, according to renowned research consultancy, Gartner.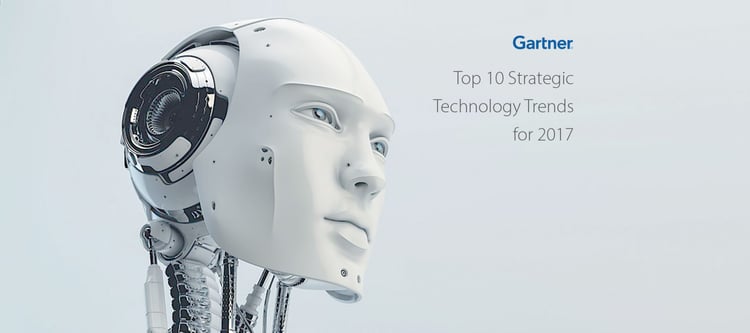 The top ten technology trends - not to be confused with the annual Gartner predictions - outline the emerging strategic technologies that Gartner suggests CIOs and other senior IT executives should be focussed on this year.
Building the Intelligent Digital Mesh
The theme of this year's list is "building the intelligent digital mesh." But what exactly is that?
Gartner vice president and Fellow, David Cearley, defines the phrase as "the mesh of people, devices content and services."
Everything has the potential to be intelligent said Cearley.
"It's not about just internet of things, wearables, mobile devices, or PCs. It's about all of that together," said Cearley.

"We need to…put the person at the center. Ask yourself what devices and service capabilities do they have available to them at work, in their car, with customers. Then look at how you can deliver capabilities across multiple devices to deliver value.

We want systems that shift from people adapting to technology to having technology and applications adapt to people. Instead of using forms or screens, I tell the chat bot what I want to do. It's up to the intelligence built into that system to figure out how to execute that."

Top Ten Strategic Trends for 2017
Cearley said the phrase "intelligent digital mesh" not only applies to the overall direction of what Gartner thinks CIOs should be building, but also divides this year's trends into three categories, based on each of the words.
Here are this year's trends to watch:
Artificial Intelligence (AI) and Advanced Machine Learning Artificial Intelligence (AI) and machine learning will usher in a new class of rapid intelligent data collection that will solve challenges on a global scale. T

he market for AI technologies is expected to reach a mammoth $40 billion by 2020 and generate more than $60 billion worth of productivity improvements for businesses in the United States per year.
Intelligent Apps

Virtual Personal Assistants (VPAs), such as Apple's Siri and Microsoft's Cortana, are good baseline examples of narrow AI-powered apps that are already evolving into tomorrow's financial advisers, scheduling assistants, health coaches and more.

VPAs and VCAs (virtual customer assistants) have the potential to transform the nature of work, as well as sales and customer service, performing some of the functions of people, making everyday tasks easier and more efficient.

The use of VCAs will jump by 1,000% by 2020, says Gartner.
Intelligent Things like drones, autonomous vehicles, and smart appliances shift from stand-alone programming to a collaborative intelligent things model, exploiting applied AI and machine learning to deliver advanced behaviors and more natural interaction with their surroundings and people.

Gartner's Top 10 Tech report cites, "Researchers have demonstrated a group of drones working together to construct a rope bridge, while the military is studying the use of drone swarms to attack or defend military targets."
Virtual and Augmented Reality

will dramatically

transform how people interact with each another and software systems. Get ready for hyper-personalisation from relevant apps and services across multiple mobile, wearables, internet of things and sensor-rich environments that extend immersive applications beyond isolated and single-person experiences.
Digital Twins, dynamic software models of a physical thing or system using sensor data to proactively improve operations and add value will represent hundreds of millions of things within three to five years.
Blockchain and Distributed Ledgers are gaining traction because they hold the promise to transform industry operating models by adding trust in an untrusted environment. While the current hype is around the financial services industry, there are many possible applications including music distribution, identity verification, title registry and supply chain.
Conversational Systems

(think: chat bots

and microphone-enabled devices

)

move beyond traditional desktop computers and multiple devices to

encompass the full range of endpoints with which humans might interact. Gartner refers to "mesh" meaning the dynamic connection of people, processes, things and services supporting intelligent digital ecosystems. As the device mesh evolves, connection models will expand and greater cooperative interaction between devices will emerge, creating the foundation for a new continuous digital experience.
Mesh App and Service Architecture (MASA) enables people using apps to have an optimised solution for targeted endpoints such as desktops, smartphones and cars in the digital mesh; as well as a continuous experience as they shift across these different channels.
Digital Technology Platforms provide the basic building blocks to enable digital business. Every organisation will have some mix of five digital technology platforms: information systems, customer experience, analytics and intelligence, IoT, and business ecosystems.
Adaptive Security Architecture: The intelligent digital mesh and related digital technology platforms and application architectures create an ever-more-complex world for security. Beyond just keeping people from breaking in, security will be adaptive and embedded into system design.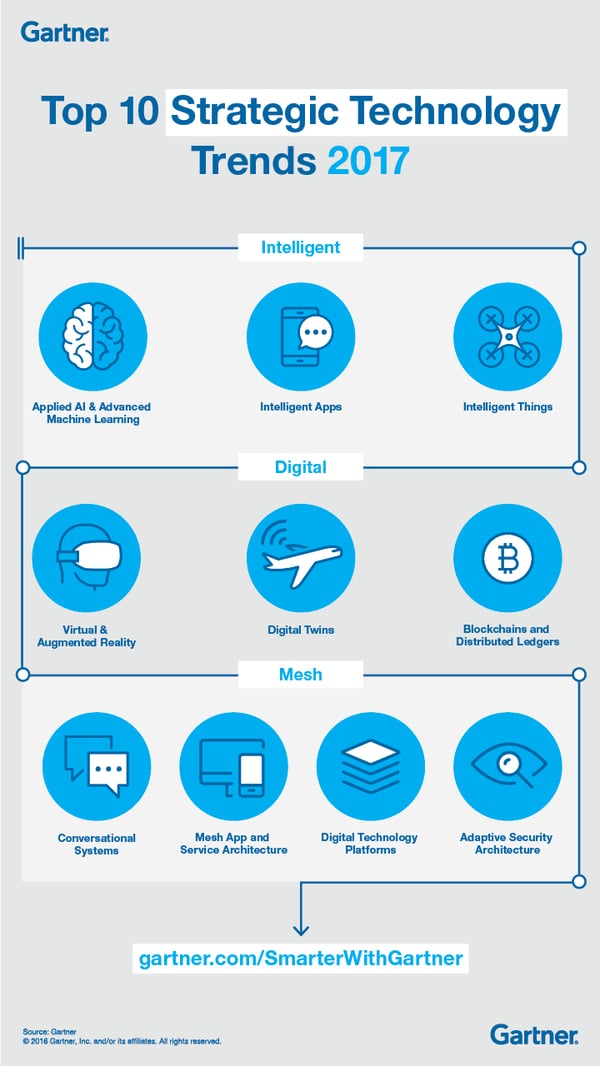 Related Blogs
VoicePlus solves enterprise mobility problems.

We are a managed mobility service provider delivering cost savings and enabling agile, productive teams to Australian business.