Optus has agreed that all FIFA World Cup matches will be simulcast on its free-to-air partner, SBS, for the next 48 hours while it tries to fix its live streaming service, which crashed spectacularly under demand over the weekend.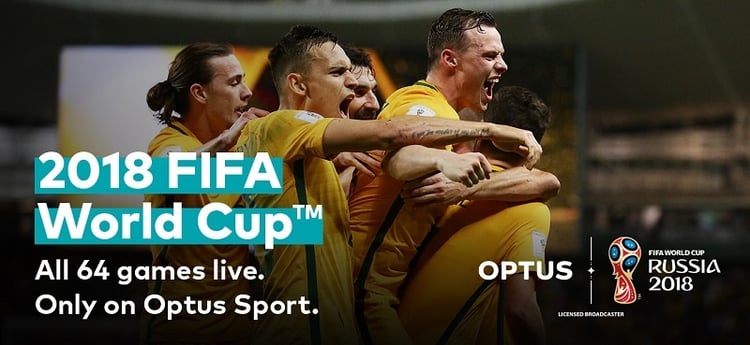 48 hour free for all
"Following discussions with Optus Sport, we have agreed that SBS will air all 2018 FIFA World Cup games for the next 48 hours," SBS Managing Director Michael Ebeid said in a conference call with media last night.
"That's an additional four games on free-to-air, giving even more Australians the chance to enjoy the tournament.

"The FIFA World Cup is a true multicultural celebration that unites Australia's diverse communities and SBS is pleased to be bringing more of the tournament to Australian audiences."
Optus apologises to customers for epic fail
Meanwhile last night, Optus CEO Allen Lew was again apologising to customers.
"We should have been able to anticipate the demand a lot better but we obviously did not," he said.

"We now understand the kind of demand you can expect from a short, international competition, and that will be a learning point for us as we proceed."
Mr Lew said that there was now a "solution in place to address the issues" but the SBS deal offered a "failsafe backup".
Speaking about the ordeal, he said: "this is something that everybody is disappointed with".
Mr Lew then issued a statement confirming that SBS will air matches for the next two nights.
"We know Australian football fans are amongst the world's most passionate, and vocal, and we clearly understand Australia's passion for this major event, and the frustration that goes along with not being able to watch the event.
Optus secured World Cup rights about two years ago after it struck a licensing deal with SBS, shortly after it surprised the media industry and outbid Foxtel for the English Premier League rights.
SBS screens one live game a day, including Australia's group matches but for the football diehards the remaining 39 matches could only be viewed live with an Optus TV subscription for $15.
---
Related Blogs