Earlier this month the Government quietly announced that the first stage of its facial verification system had gone live. What does this mean for the average Australian - today and into the future?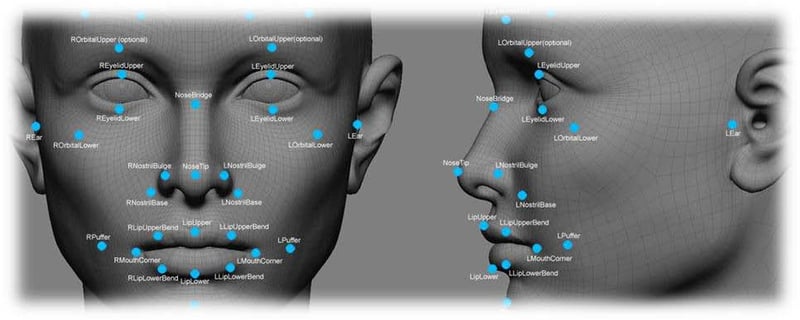 The Facial Verification System gives law enforcement and Government agencies unprecedented access to biometric and biographical information about Australian citizens.
Surprisingly the announcement by Minister of Justice, Michael Keenan, a little over a week ago, was not widely reported by the mainstream media, despite concerns about the FVS' impact on individual privacy.
Who gets access to your face?
The first phase of the platform allows the Department of Foreign Affairs and Trade (DFAT) and the Australian Federal Police (AFP) to access the images on citizenship applications held by the Department of Immigration and Border Protection.
Other types of images such as visa and passport photos will be added over time, with the government also talking to states and territories to bring driver licence images into the Facial Verification System.
Next year the system will be expanded to include identification of "unknown persons", to assist investigations of serious offences. Minister Keenan said access in this case would be restricted to "a limited number of users in specialist areas".
Access will also gradually be expanded to other police forces and security agencies such as ASIO and Defence. The federal Attorney-General's Department is the lead agency for managing access.
Could social media photo's be added to the FVS?
In short the answer is yes, but not immediately.
A Senate inquiry into the Facial Verification System heard late last year that the system could eventually include non-official photos like those taken from Facebook and Instagram.
At the time, Greens Senator, Scott Ludlam, asked if there was any law that could prevent the system from ingesting photographs from publicly available sites, like Facebook.
Andrew Rice from the Attorney-General's Department told the Senate:
He also said it would be possible to source still images from things like CCTV, but that the poor quality of the images would potentially make them unviable.
What will the facial images be used for?
The justifaction for the facial verification system (FVS) is that name-based checking and document-based checking is no longer reliable enough.
The Minister said the capability to share images was "necessary given the higher-quality fraudulent identity documents being produced by criminals."
According to Minister Keenan the system will be used to identify unknown suspects of serious crimes like terrorism, money-laundering, murder and child sexual exploitation.
Face Identification Investigation Service coming in 2017
A Face Identification Service (FIS) is expected to commence in 2017 to help determine the identity of unknown persons. It will be used for investigations of serious offences by specialist officers.
More information is available in the face matching services fact sheet:
Related Blogs
VoicePlus solves enterprise mobility problems.

We are a managed mobility service provider delivering cost savings and enabling agile, productive teams to Australian business.