As mobile phones become viewed as consumables, enterprise business is looking at less expensive options, such as the Samsung Galaxy J3, to get the job done.
Discover why mobile phones are now considered 'consumables,' and learn the pros and cons of the Samsung J3.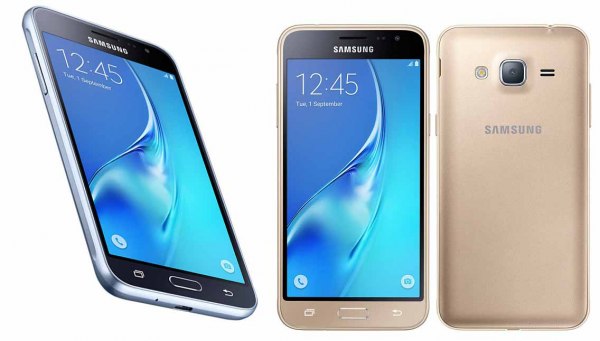 Which device will suffice?
A couple of years ago, Australian businesses were looking to consolidate their mobile phone fleets to just one or two devices but in the past 12 months we have seen a change of attitude towards mobile device procurement, says VoicePlus managing director, Michael Giffney.
"Two or three years ago the business world aimed to have just one or two mobile devices, with the benefits being the simplicity required for operational support, corporate policy-making and applying security protocols.
"However with a top-end smartphone costing in excess of $1,000 AUD there has been a noticeable shift in the past 12 months, with businesses asking themselves which employees really need a mobile device as a business critical tool, and do they really need the latest smartphone to get the job done."
"There is a real move to reduce mobility spending. Diversifying the mobile fleet by matching devices to the nature of employee use, can achieve significant savings."


Mobile devices now viewed as 'consumable'
Along with this move away from "one size fits all", businesses have also come to a realisation that mobile devices are consumable assets - they get used up and replaced at least every 24 months.
A mobile phone is lucky to last much more than two years, if indeed it lasts that long.
Across the corporate world there is a long trail of devices which are left in taxis or on trains, sat on, fallen out of pockets onto roads, run over, or dropped into toilets. There are cracked screens, dead batteries, dodgy SIM cards, broken charging ports...
The cost of repair is often up to half the cost of a new device, and those repairs can easily take the device out of the business for up to two weeks.
Add to this litany of misery, the unavoidable fact that technology is surging ahead at such a pace that the device - even if it doesn't get broken or lost - is unlikely to perform well much past its 24-month warranty period in any case.
It is difficult, in these circumstances, to think of mobile phones as anything other than a consumable product.
What is the trade-off in a low-end phone?
Which brings us to the question: which low-end phone is most appropriate for your business?
The answer: it depends on what the user needs the device to do...at the risk of stating the very obvious.
The reality of purchasing a lower cost smartphone is that it will not have all the bells and whistles of the latest model on the market. But if employees are not required to indulge in gaming on company time, or to stream large quantities of video, or even to use the camera, in many cases the low-end device will be more than adequate.
Samsung Galaxy J3 - biggest pro is price
Over the past year a number of VoicePlus customers had added the lower cost Samsung Galaxy A3 to their fleet. The A3 has this month gone End of Life and is difficult to source. The replacement will be the Samsung Galaxy J3 which was released overseas in November but will not be available here until next month. While there is official Australian RRP for the Galaxy J3, it is likely to be similar to the A3, which retails at JB HiFi for $378.
Certainly whatever the final price, we do know the Samsung Galaxy J3 will be far easier on the wallet than the latest Samsung or Apple handset, which will set a business back over $1,000 AUD.
But are there any other pros? And what is the trade-off for that sizeable price reduction?
Reading reviews from around the globe the J3 consistently scores 3/5 or 6.8/10.
It gets + points for design - friends will assume it is the latest S7; for strong battery performance, for storage expansion, and for its OLED screen.
The cons are the ordinary camera, lack of auto-brightness on the back screen, not so powerful processer which can make apps a little slower to load, fairly poor video capture, and it runs Android 5.1.1. while waiting on the Android 6 upgrade.
The Verdict
If you need your employees to have access to heavy data use and video streaming, take excellent quality photographs or run a lot of apps simultaneously, the budget smartphone like a Samsung Galaxy J3 will not be suitable.
If your employees need access to reliable voice calls, texting, and have lighter email use, then a budget smartphone may be well worth considering.