By 2018, the number of organisations managing desktop PCs with an EMM system will rise from less than 1% today to 40%, according to Gartner.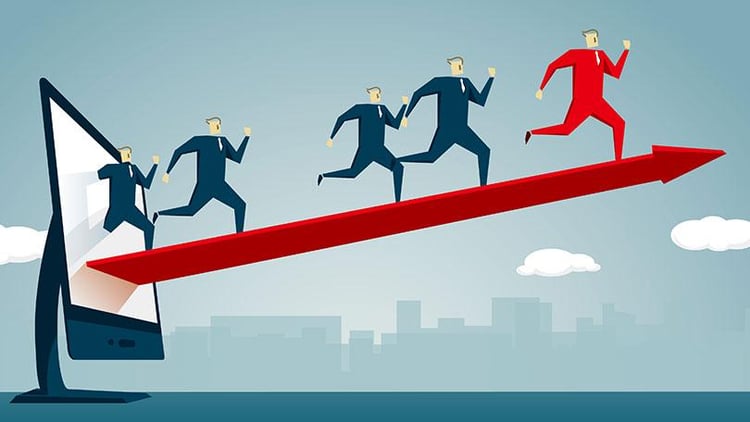 Move towards total cost of ownership
This is a prediction of Gartner Research, but it's already an emerging reality, according to VoicePlus Managing Director, Michael Giffney.
We are seeing a fundamental shift in thinking from CIOs and CFOs in the Australian enterprise space, says Giffney.
"Rather than managing mobile phone fleets separately from other employee devices, there is now a shift towards total cost of ownership and the integrated management of all endpoint computing devices.

"Endpoint computing includes any device which is capable of internet access - whether it has a SIM card or not. This could be a laptop, desktop PC, or even a corporate fleet vehicle."

We are seeing a total mind-set shift about what constitutes a mobile device."
Already Emerging Reality in Australia
Giffney says VoicePlus has already seen customers moving in this direction and has expanded its proprietary Atrium managed mobility solution to include laptops and desktops.
We believe that Gartner is spot on with this prediction and we are already seeing it in action with our enterprise customers.
Last year we began managing laptop ownership for Coca-Cola Amatil.
It is only a matter of time before desktop PCs and fleet vehicles are being managed in similar ways to how we manage the mobile fleet."
It is common sense to apply EMM systems to all endpoint computing devices. The benefits are enhanced security, cost optimisation, device management and corporate compliance."

Key Gartner Findings
The management of PCs in enterprises today is mostly done through client management tools (CMTs), but scenario where EMM becomes feasible to manage both mobile devices and PCs are starting to emerge and end-user computing leaders should start preparing now for the transition.

The management framework for mobile devices and PCs is set to converge into a unified endpoint management model over the next five years.

EMM products have gradually started to include features to manage PCs.

Microsoft and Apple are unifying aspects of the PC, tablet and smartphone platforms.

Both Microsoft and Apple have added the ability to use EMM tools to manage their PC platforms. Starting with Windows 8.1 and now with Windows 10, Microsoft added the over-the-air device management (OMA-DM) agent, a number of mobile device management (MDM) settings and the app store delivery model to deliver universal apps. Three years ago, Apple switched its OS X settings and configuration management framework from "Managed Preferences" to "Configuration Profiles." Configuration Profiles is the iOS setting and configuration management framework.
Gartner Recommendations
Use EMM tools to manage Bring Your Own PC (BYOPC), particularly when users want access to native, touch-based applications.

Consider EMM tools for "somewhat managed" endpoint management scenarios, when no local Win32 applications are required.

Manage only selected PCs with EMM tools today, especially when there is a requirement to address the new management challenges introduced by mobility, such as certificate management, and to deal with uncontrolled OS and app releases.
Extracted from Gartner Research Note published 13 October 2015. Licensed for distribution.
---
Related Blogs