CNH Industrial has joined Coca-Cola Amatil and KONE Elevators in selecting Atrium Managed Mobility for their mobility and endpoint devices.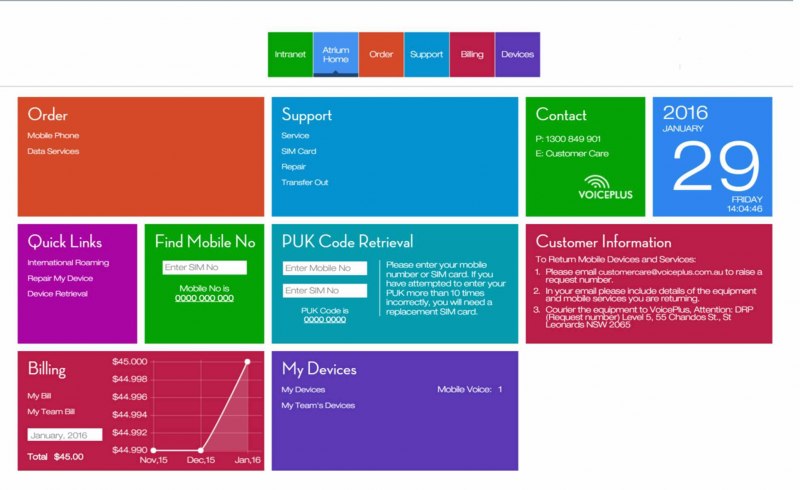 CNH Industrial were looking for a mobility solution to deliver cost certainty and savings, and which managed the day-to-day operational imperatives of their mobile fleet.
The CNHi mobile fleet comprises 550 devices both iPhone and Android.
CNH Industrial operates in the truck and commercial vehicles, agricultural and construction equipment, and powertrain industries. Head office for APAC is in Lugano, Switzerland; with the Australian base at St. Mary's in Western Sydney.
Positive Return on Investment
"From the first month of operation, Atrium delivered a positive ROI to CNHi," says VoicePlus account executive, Jason Blayney.
"Our Business Analysis team identifies opportunities through their extensive reporting analytics and then actions device, service and plan optimisation workflows to deliver measurable savings."
Increased Employee Productivity
A 24/7 online Atrium portal also provides CNHi employees with self-service access to a range of mobility procurement and Telstra services.
Orders placed through the Atrium portal obtain automated approvals from up to five levels of management hierarchy, are provided with a unique identifier and fully tracked. VoicePlus has its own onsite warehouse ensuring devices are shipped within hours of approval.
The portal also provides employees and their managers with cost visibility providing detailed individual bills and highlighting non-compliant use and graphing.
A VoicePlus Helpdesk provides an expert human support and is supplemented by live chat and a dedicated customer care email service.
Broken, lost and stolen phones can have a significant impact on employee productivity, as well as exposing the business to corporate risk.
Replacement smartphone in hours
VoicePlus manages all device repairs and through the VIP Priority Replacement Program will ensure business critical devices are replaced within 2-4 business hours. A second level priority replacement program delivers a new device within 24 hours.
Staff turnover averages 14-20% annually according to the Australian Institute of Management. this means up to 1/5th of the mobile fleet (devices and services) changing hands each year. Most lifecycle management programs focus on the start and end stages of an asset's life. The Atrium Asset Lifecycle manages the forward and reverse logistics of an asset throughout the duration of its life including managing turnover of ownership.
---
Related Blogs