After providing managed support for AirWatch for several years, VoicePlus has now responded to customer interest by developing capability in managing Microsoft Intune.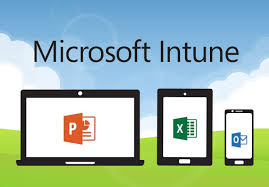 Customers investigating Microsoft Intune as alternative to AirWatch
VoicePlus MDM Engineer, Mathew Donnelly, explains:
"One of our government customers has already begun to use Microsoft Intune for their MDM tool, and several other enterprise VoicePlus customers are also investigating Microsoft Intune as an alternative to AirWatch.
"It was obvious that we needed to invest in our VoicePlus knowledge base by learning about Microsoft Intune and how it might provide a competitive advantage for our customers, so we started by using the platform to manage some of our own mobile devices."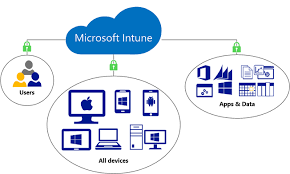 VoicePlus migrates mobile fleet to Microsoft Intune
"As it is a young product, Microsoft do not currently provide an accrediation program for Intune.
"We decided to upskill our knowledge by taking Microsoft Intune and using it concurrently with AirWatch to manage some of our VoicePlus mobile devices.
"This has allowed us to fully explore and test the capabilities of Intune, compare it to AirWatch, and grow our experience and expertise," Smith said.
VoicePlus Microsoft Intune Capability
VoicePlus has Microsoft Intune capability in:
Device management Enrol tens of thousands of devices managed through a single portal, ensure all mobility devices adhere inline to current company IT policies.
Cross-platform support Provides management for Apple iOS, Google Android, Microsoft Windows Phone, Apple OSX and Microsoft Windows (PC).
Email integration Allows access to corporate email and is able to install email configurations with minimal user interaction, Intune is able to integrate with Microsoft Exchange, Lotus Notes, Novel GroupWise, Office 365 and Google for Business.
Reporting Intune provides a number of detailed reports, these reports can be exported or sent to administrators on a scheduled basis.
Grouping and hierarchy Intune integrates with customers current Active Directory and leverages existing AD security groups to govern security and policy deployment.
Office 365 and Azure AD Intune integrates directly with office 365 and Azure AD allowing a complete single sign on experience in the cloud without any infrastructure costs, perfect for startup companies ready to expand as the company does.
Mobile Application Management Intune has the ability to wirelessly deploy and configure applications for mobility devices, configure security features and mange volume application licenses.
Compromise compliance Intune has the ability to scan and verify a device has not been compromised, a compromised device which security has been circumvented, this is commonly known as Jailbreaking for iOS and Rooting for Android.
Data loss prevention Data loss prevention allows containerizing corporate data on a device to co-exist with personal data, eg. Intune can allow data to be copy and pasted within the corporate email account, but cannot copy data to a personal email or storage.
Security -
Password profiles Set password policies with enforcement of features like password length, strength, age and history.
Remote wipe lost phones are the most common cause of data loss, remote wiping ensures company data is removed anywhere the phone has been lost or stolen. Intune also has the ability to remotely wipe corporate data only allowing users personal information to stay untouched.
Conditional control Conditional access rules allow administrators to restrict functions such as email from users who are not enrolled in MDM. This encourages users to enroll within MDM instead of bypassing security and configuring email services on the device manually.
Data encryption Enforcing data encryption on not only the mobile device but on any removable media allows greater security for lost or stolen devices.
Endpoint protection client an Intune endpoint protection client can be deployed to Windows and OSX devices, this is a virus and security scanner that is centrally managed by Intune.
Microsoft Intune is a cost effective MDM solution
Donnelly says Microsoft Intune will be of particular interest to customers who utilise the Microsoft 365 suite of products, as Intune can be added as a bolt-on optional package at a very inexpensive rate.
"Microsoft Intune is extremely cost effective when it is integrated with a Cloud Office 365 environment. It really is a viable alternative to AirWatch for companies with Office 365."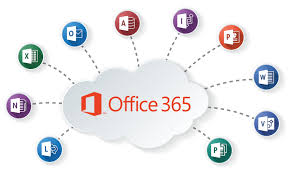 Mobile Intune provides
mobile device management
mobile application management
PC management capabilities from the Cloud
Using Intune, organisations can provide their employees with access to corporate applications, data, and resources from virtually anywhere on almost any device, while helping to keep corporate information secure.