We have completed a visual comparison of Australia's 5G Network coverage from Optus, Telstra and Vodafone using each carrier's website coverage tool.
The visual comparison focuses on significant Australian cities. Optus, Telstra and Vodafone have a long way to go before the 5G network matches the 4G network for land mass and depth of coverage.
All Australian carriers have no 5G coverage in Darwin, and only Telstra has coverage in Hobart. Telstra is leading the way on 5G population coverage, with more major regional areas covered; However, population coverage isn't as important as the quality and depth of the coverage that will be the most important factor when assessing 5G coverage.
The 5G network works differently from the 4G network, as the 5G network is a Hub and spoke mobile network with one master tower with many micro-towers providing in-depth coverage.
Optus has two categories for its 5G coverage, Max 5G Outdoor and 5G Outdoor. The Max 5G Outdoor represents the 5G mmWave network that provides the fastest 5G data speed. Optus is rolling out a 5G mmWave network in select areas in Brisbane, Melbourne and Sydney.
Telstra coverage map only defines if an area has 5G coverage and provides no information on their 5G mmWave network or if the coverage is Indoor or Outdoor.
Vodafone has two categories for its 5G coverage, 5G Indoor and 5G Outdoor, although the colouring is similar and is hard to differentiate. Like Telstra, Vodafone has provided no information on their 5G mmWave network.
Australia
Optus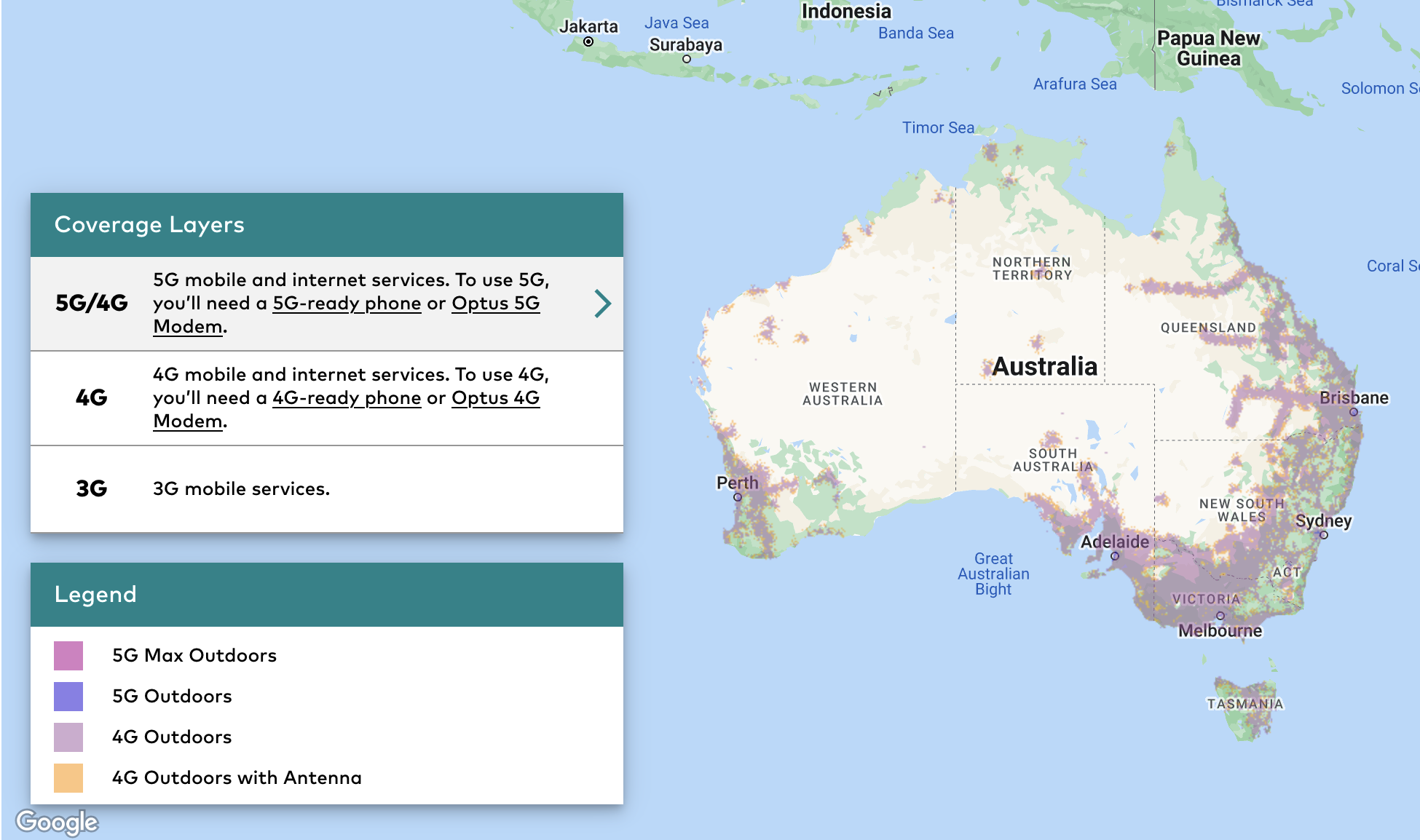 Telstra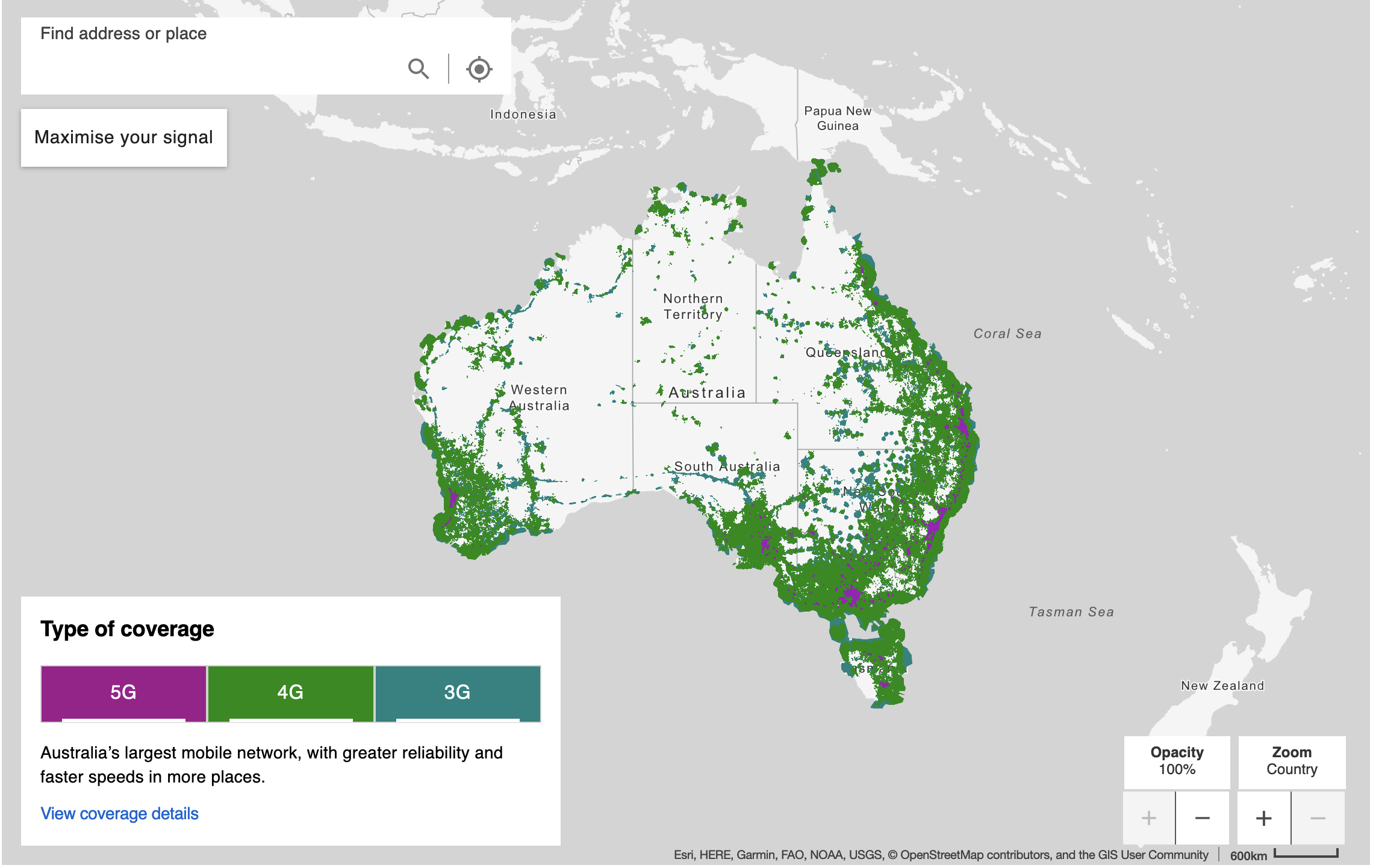 Vodafone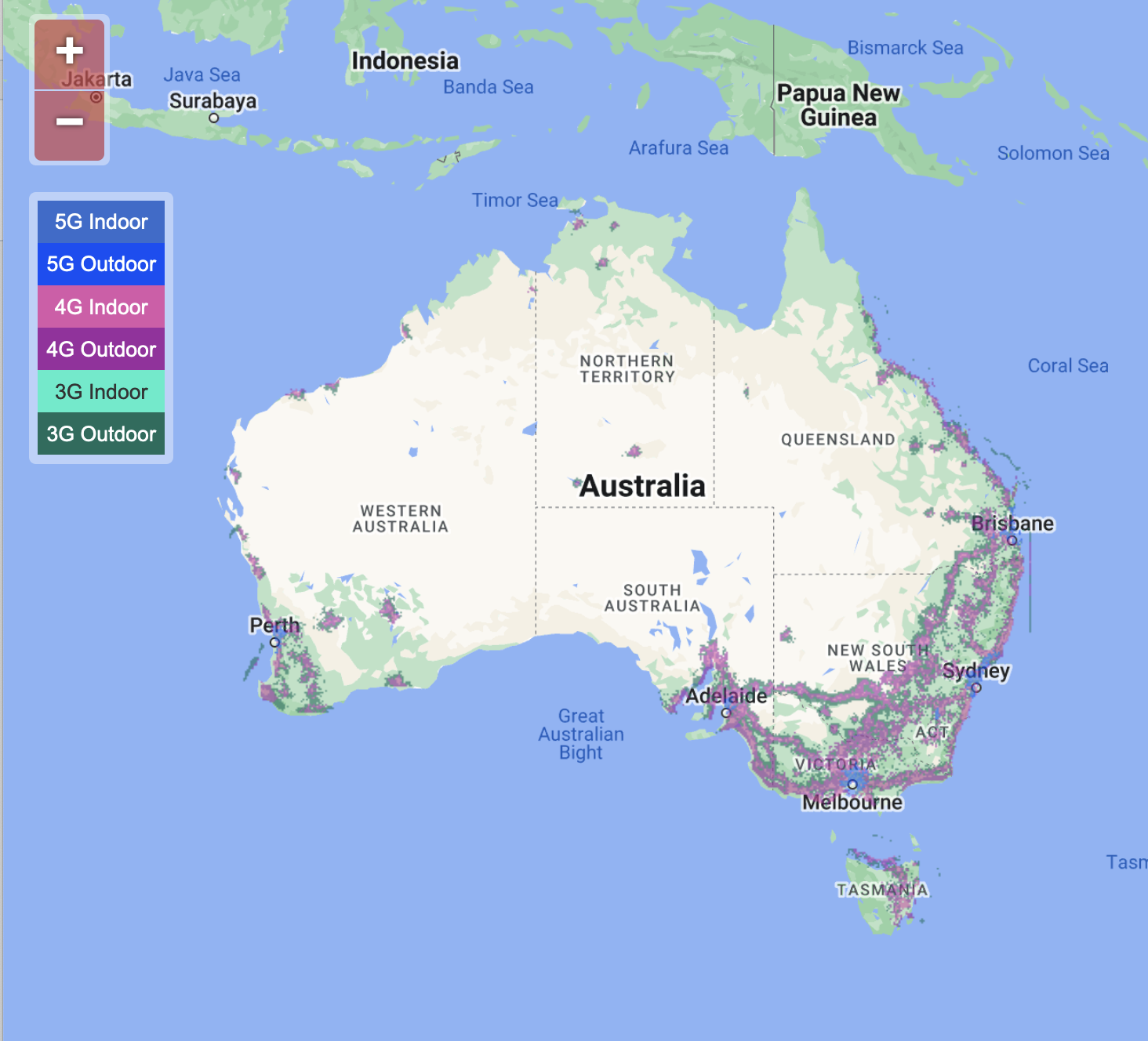 Sydney Region
Optus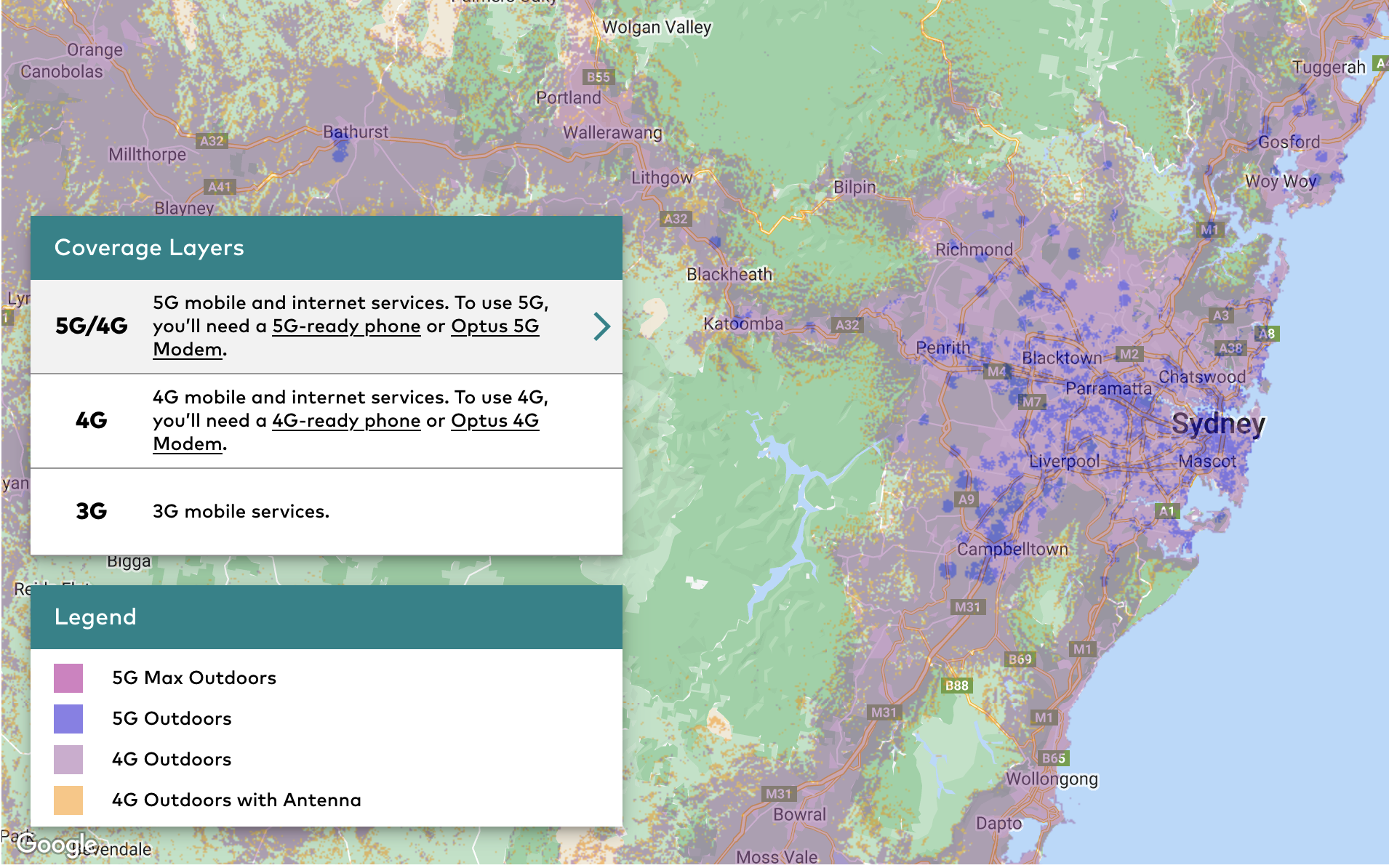 Telstra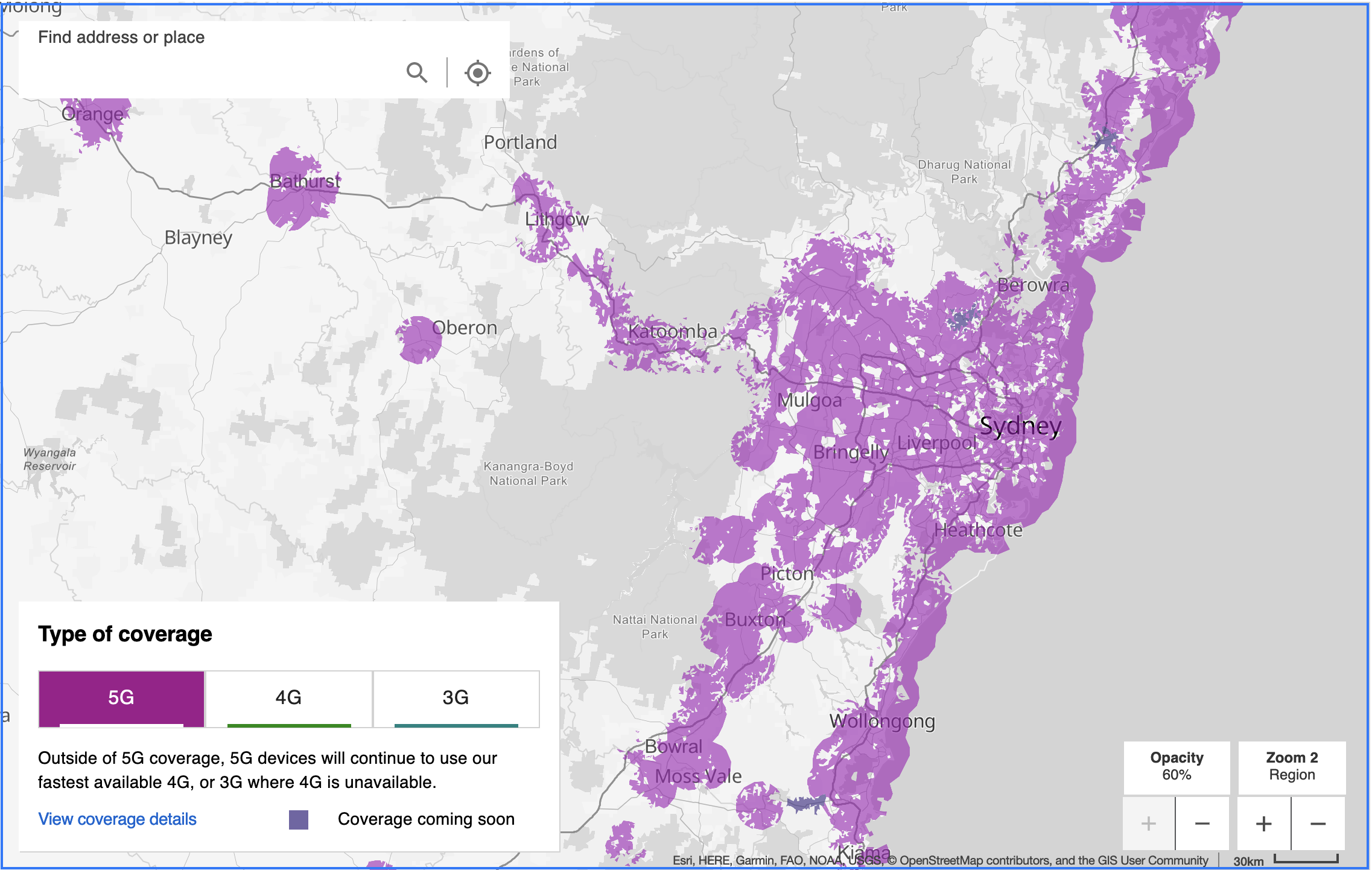 Vodafone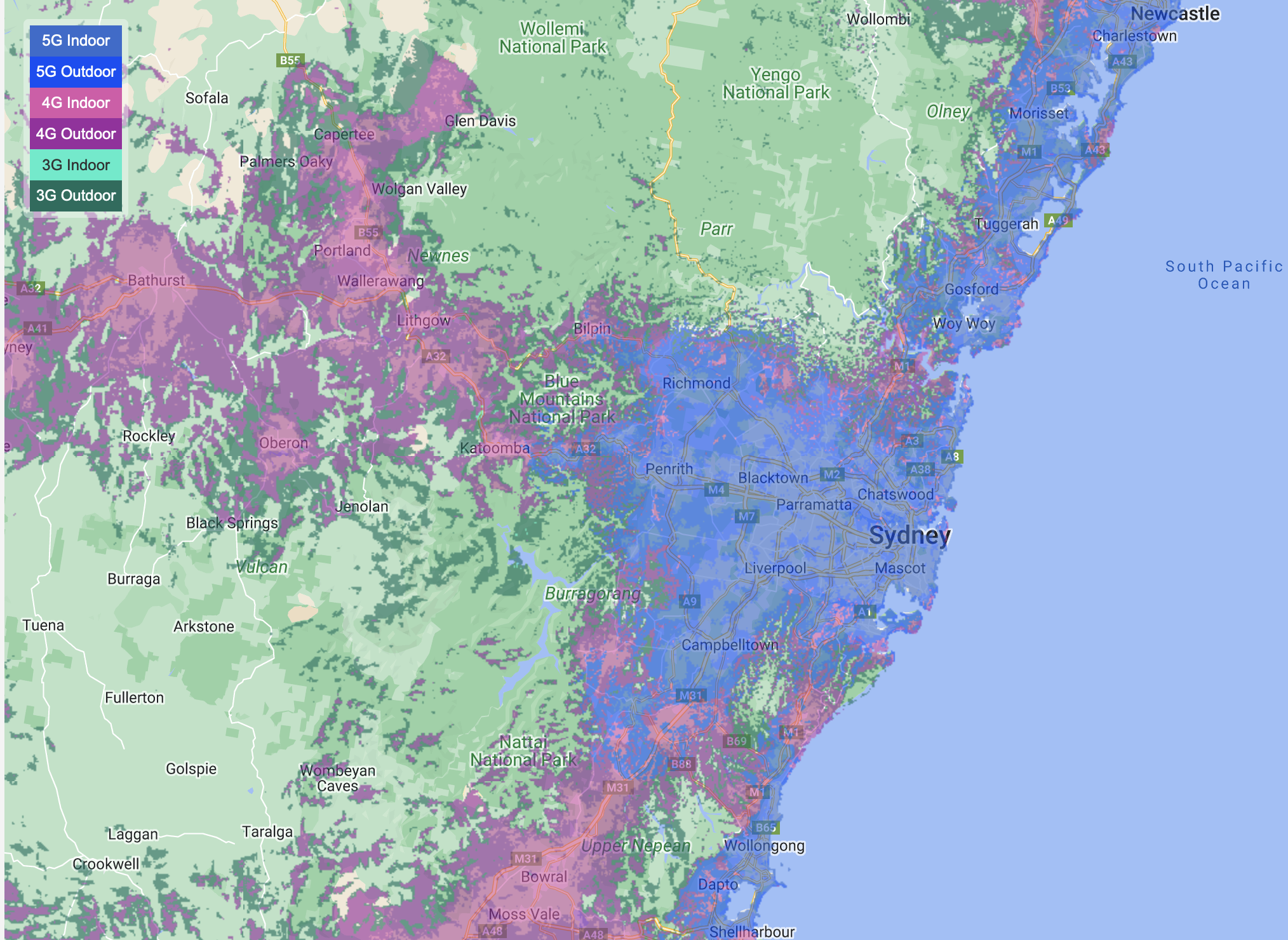 Melbourne Region
Optus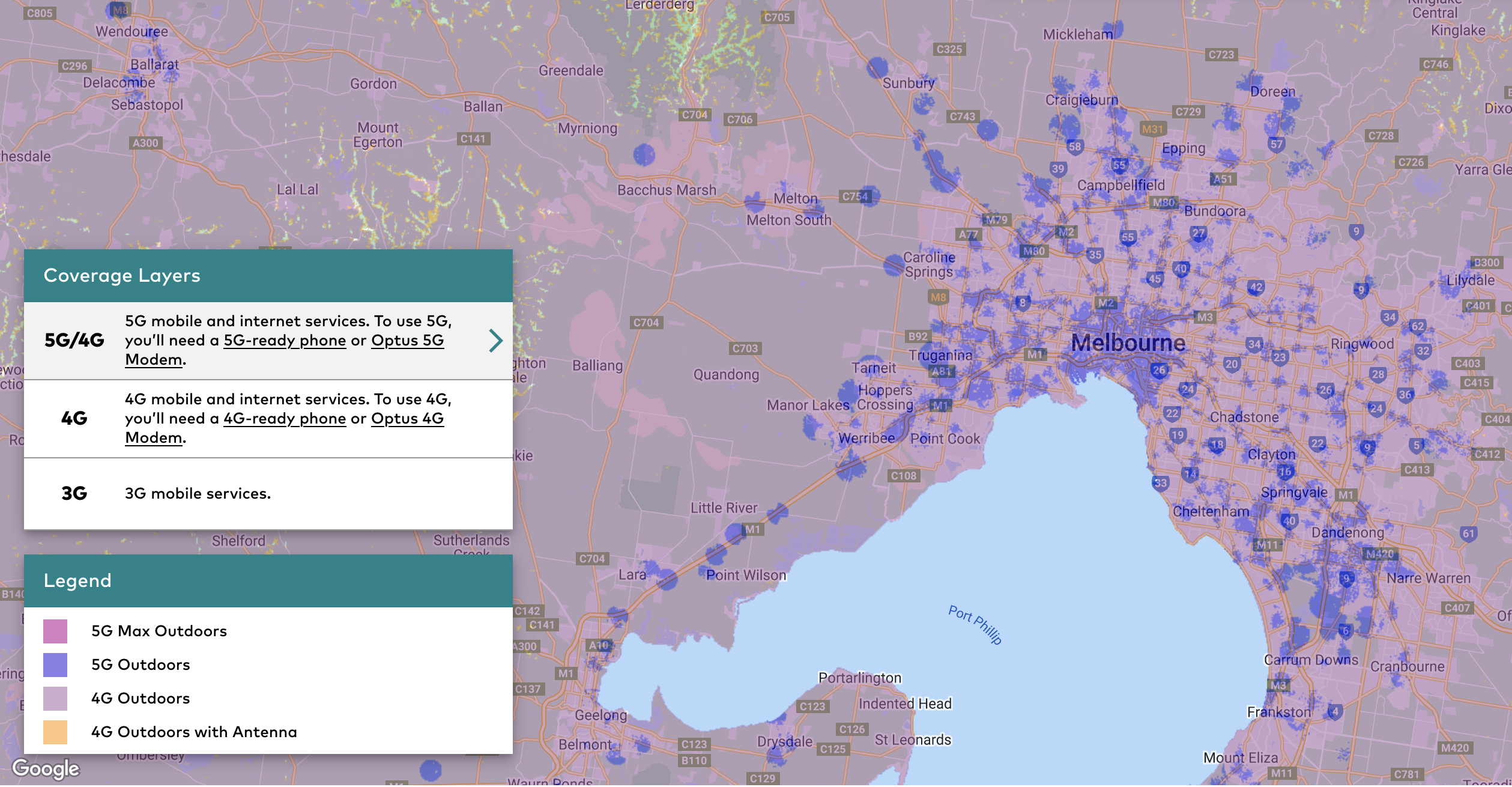 Telstra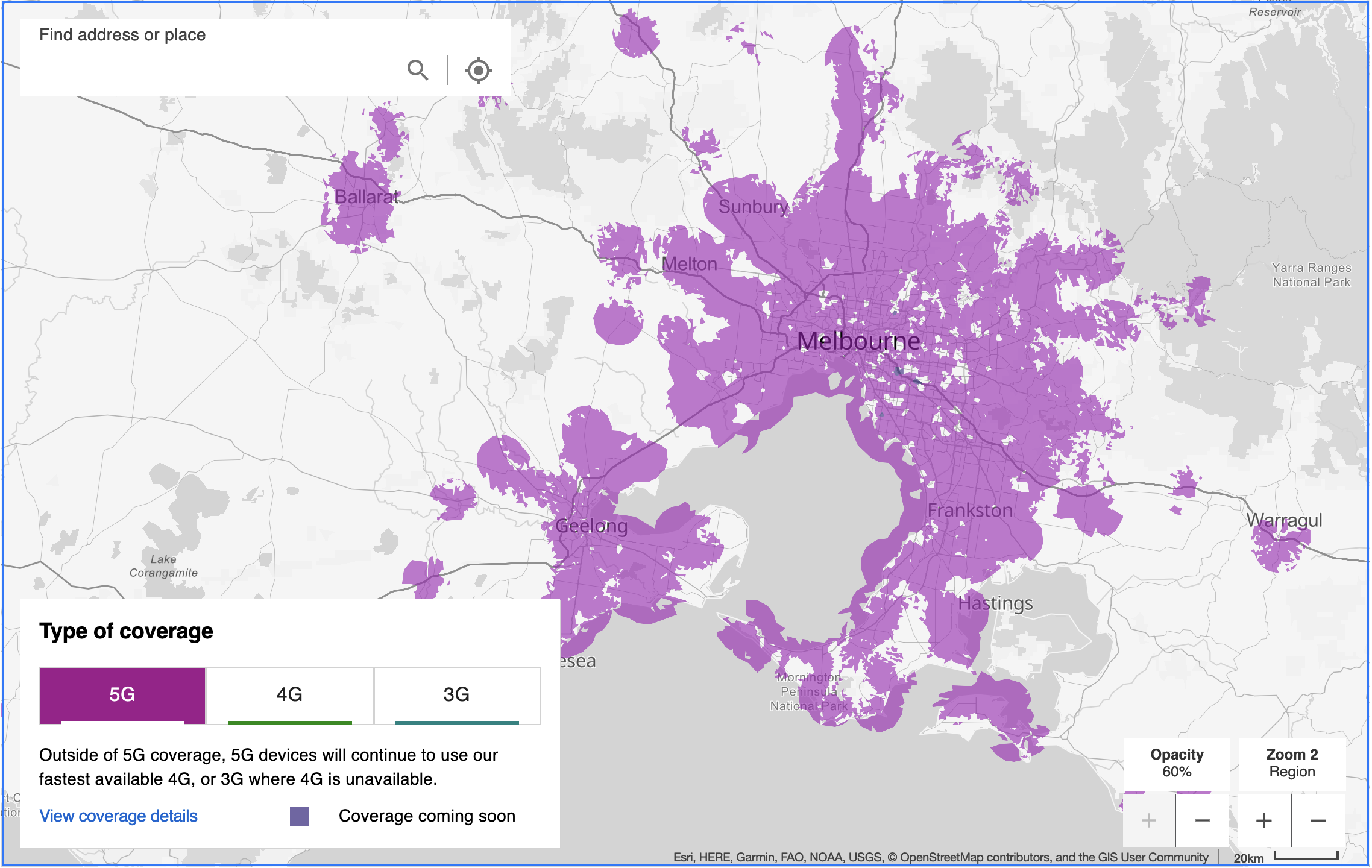 Vodafone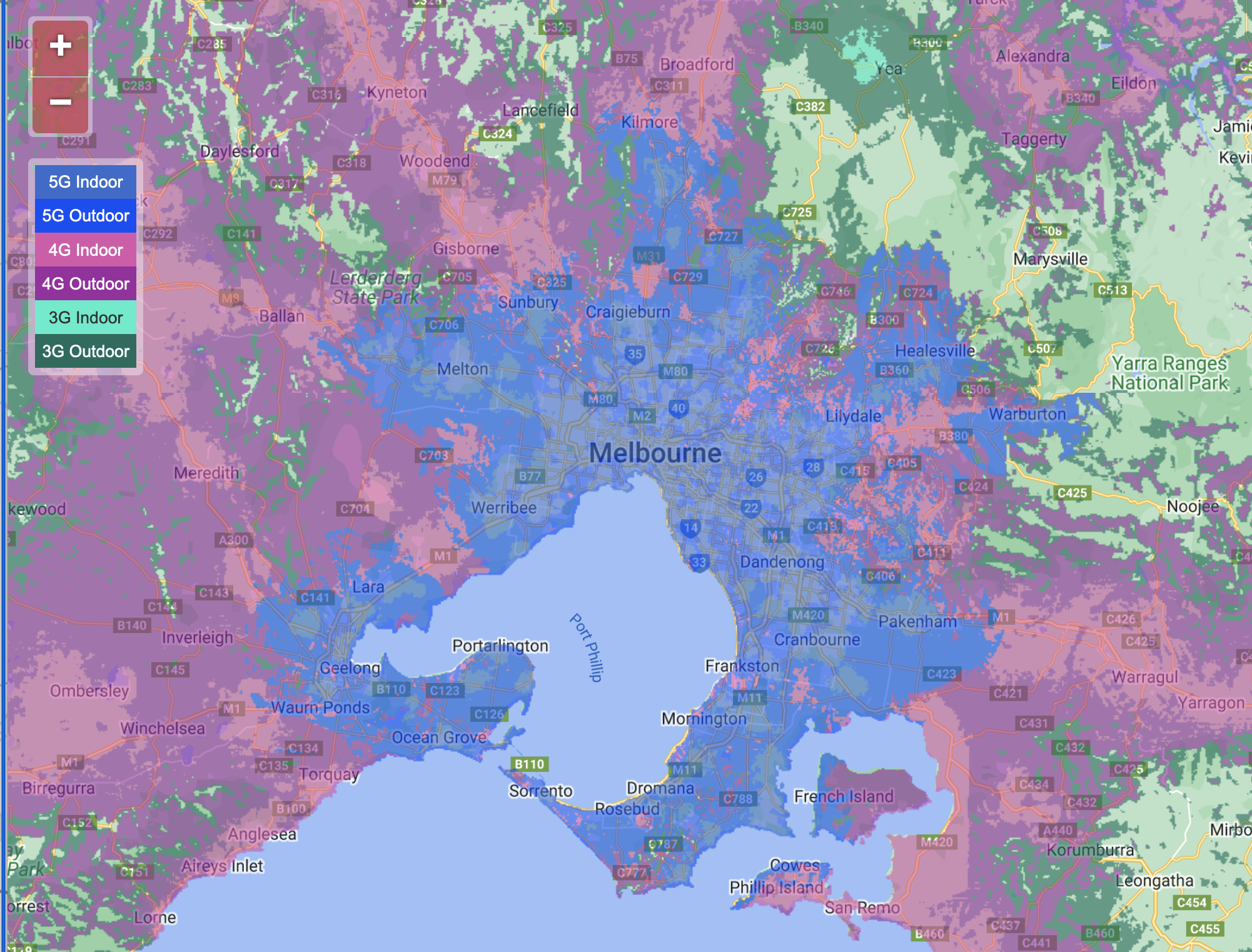 Hobart Region
Optus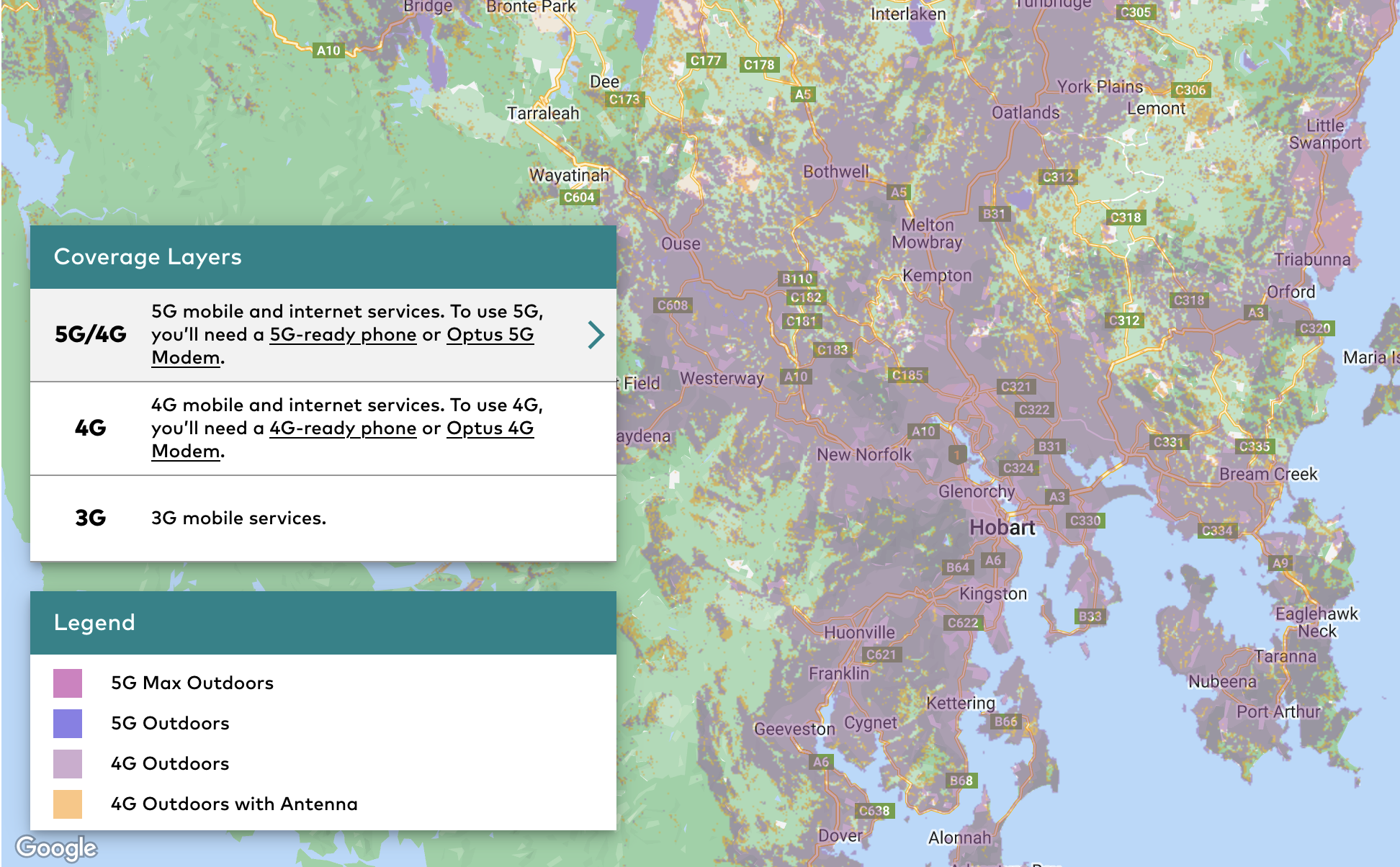 Telstra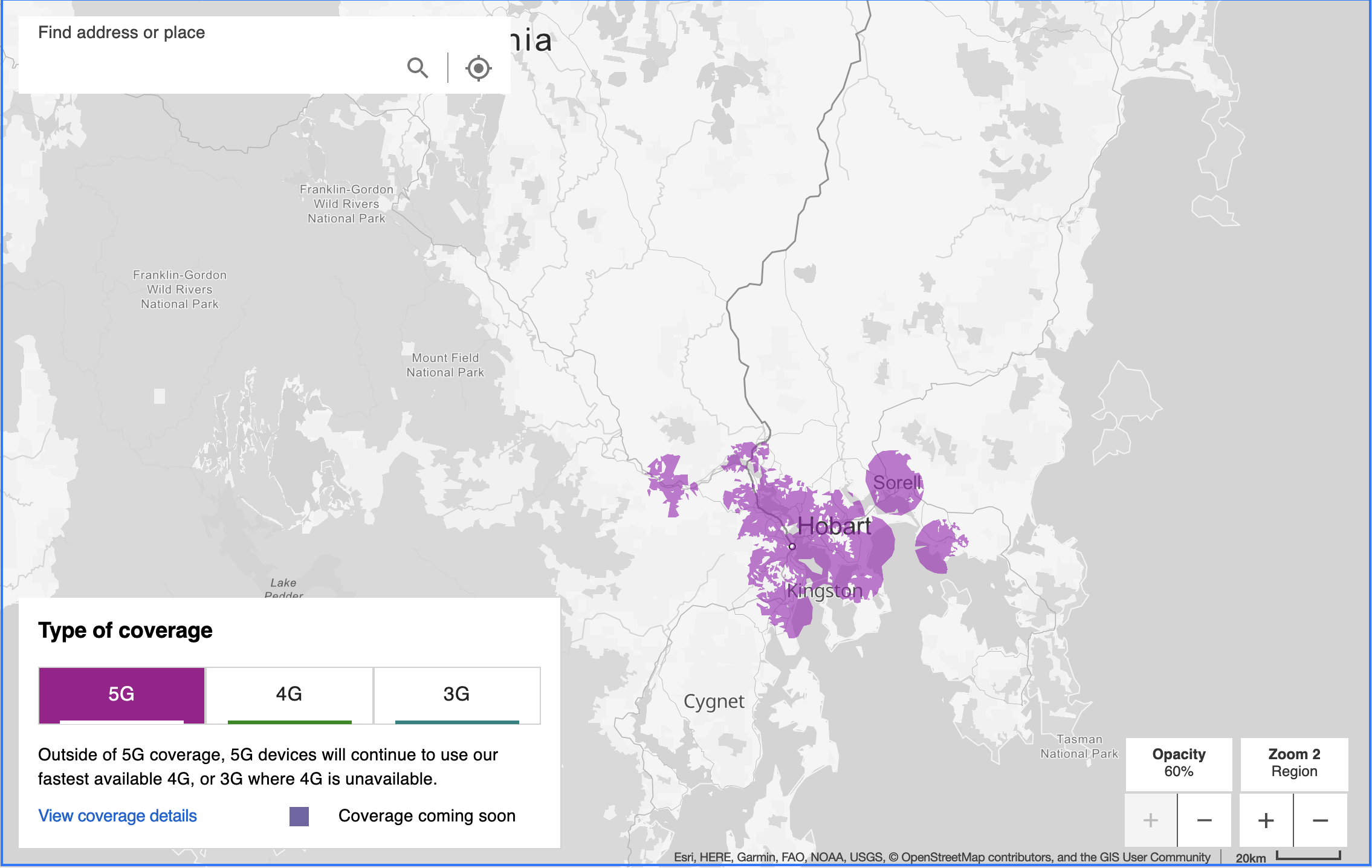 Vodafone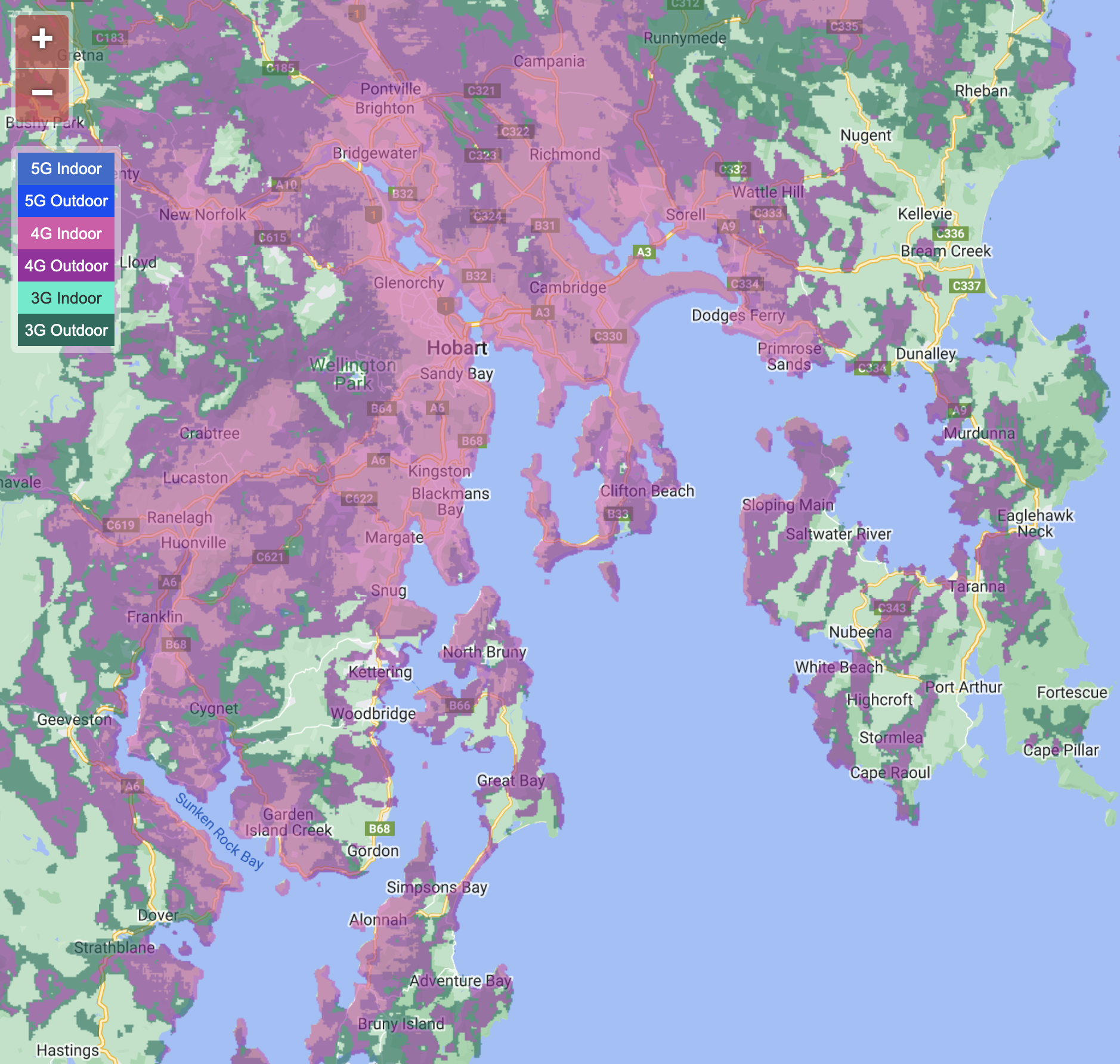 Adelaide Region
Optus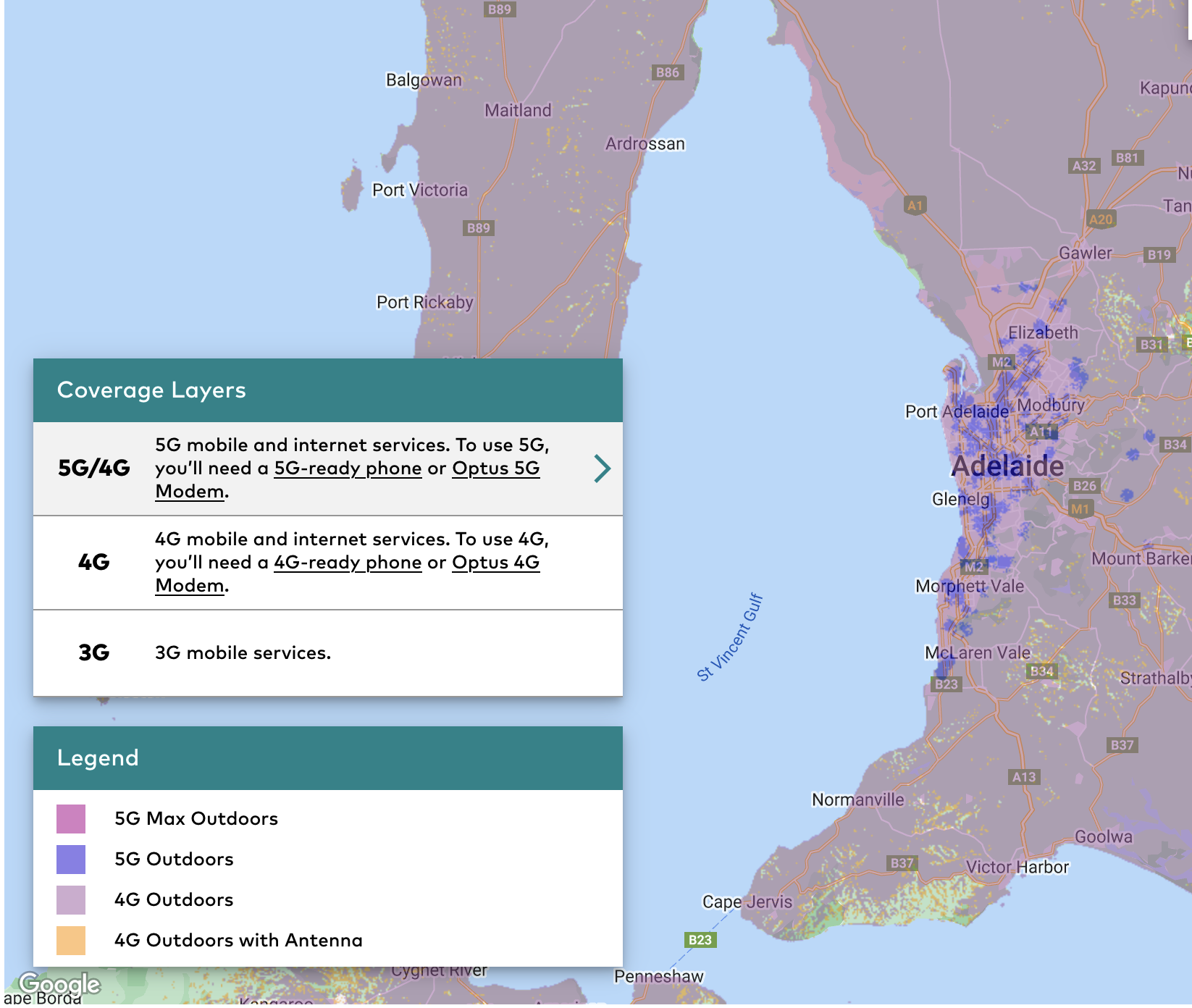 Telstra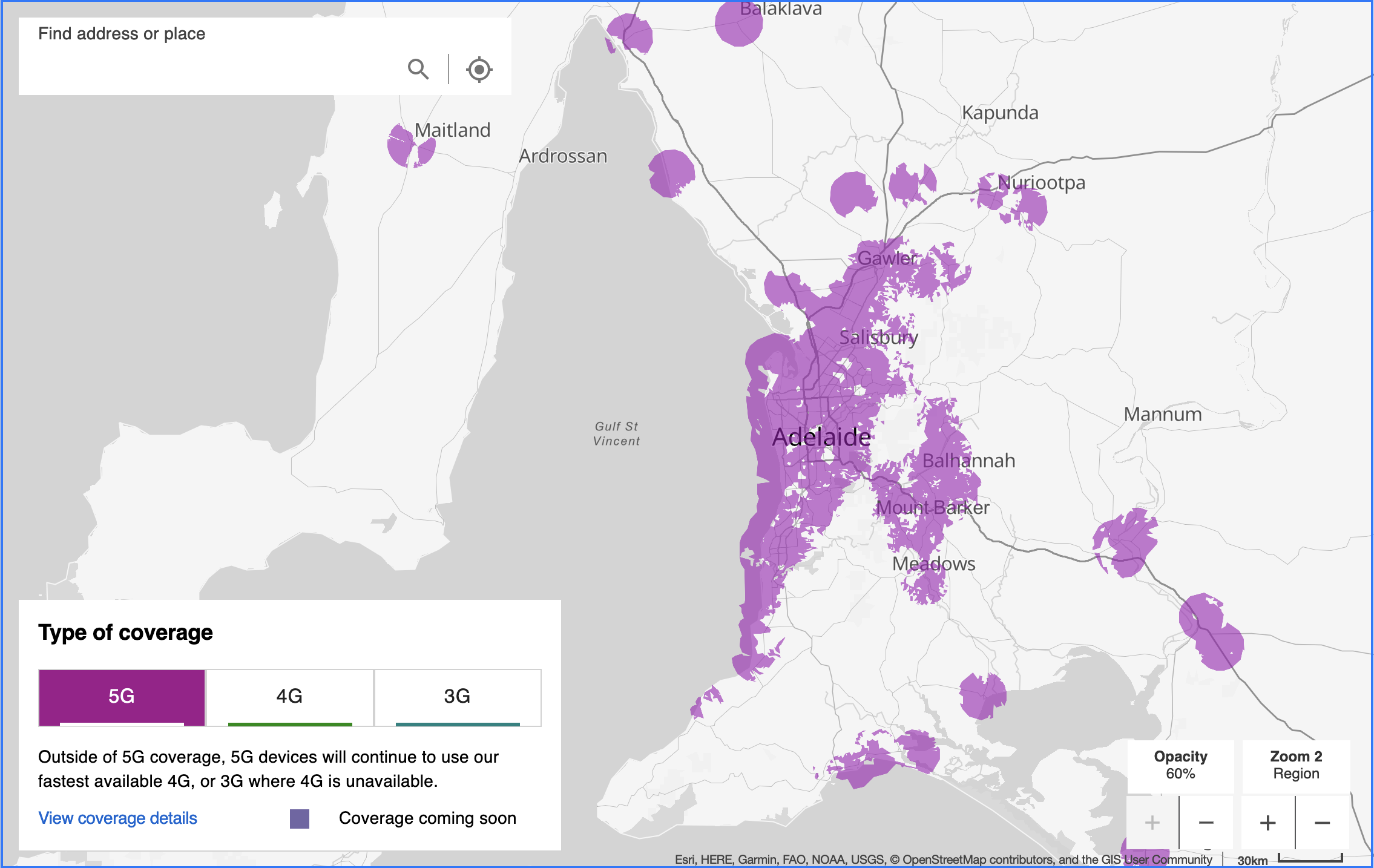 Vodafone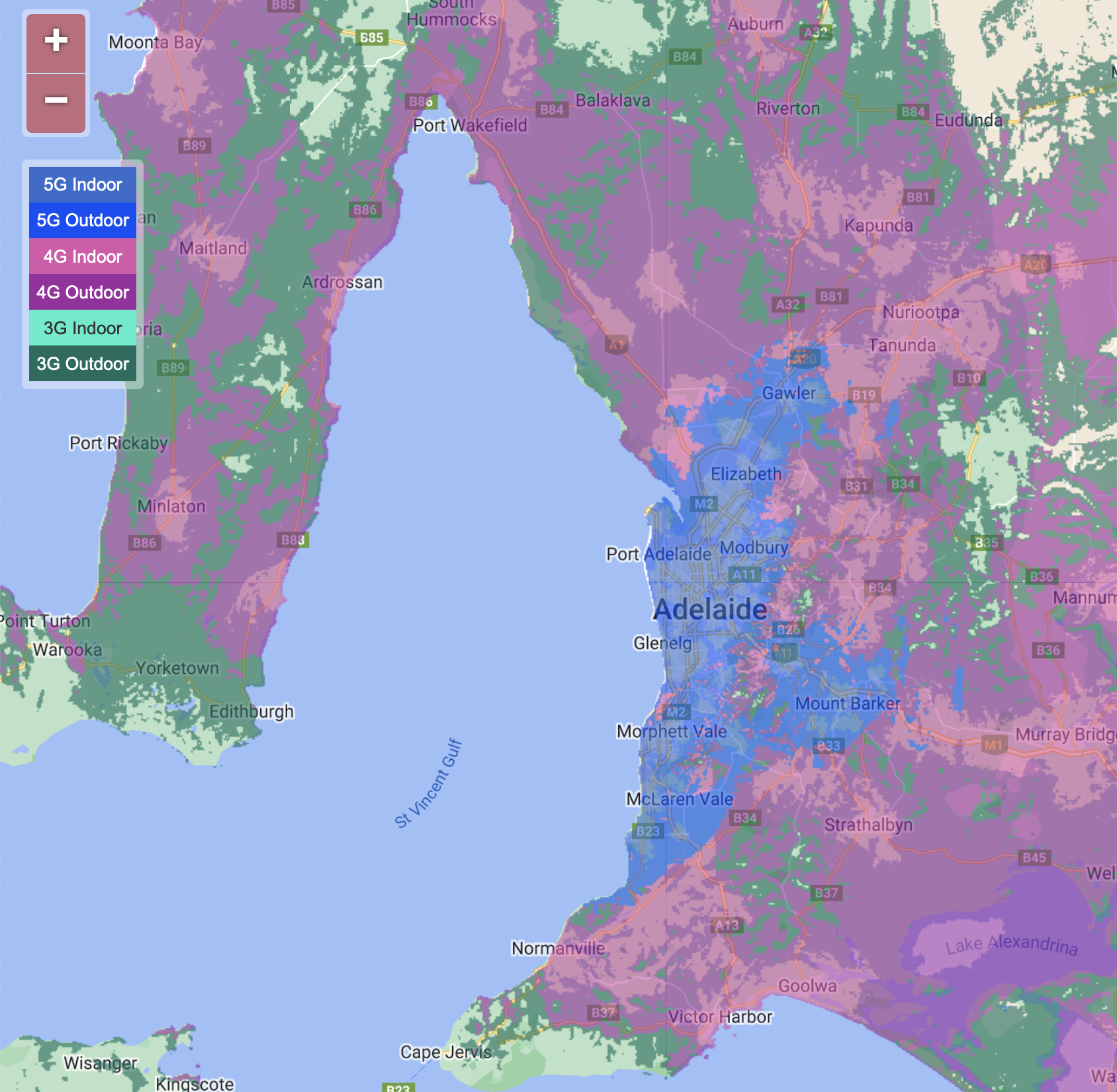 Perth Region
Optus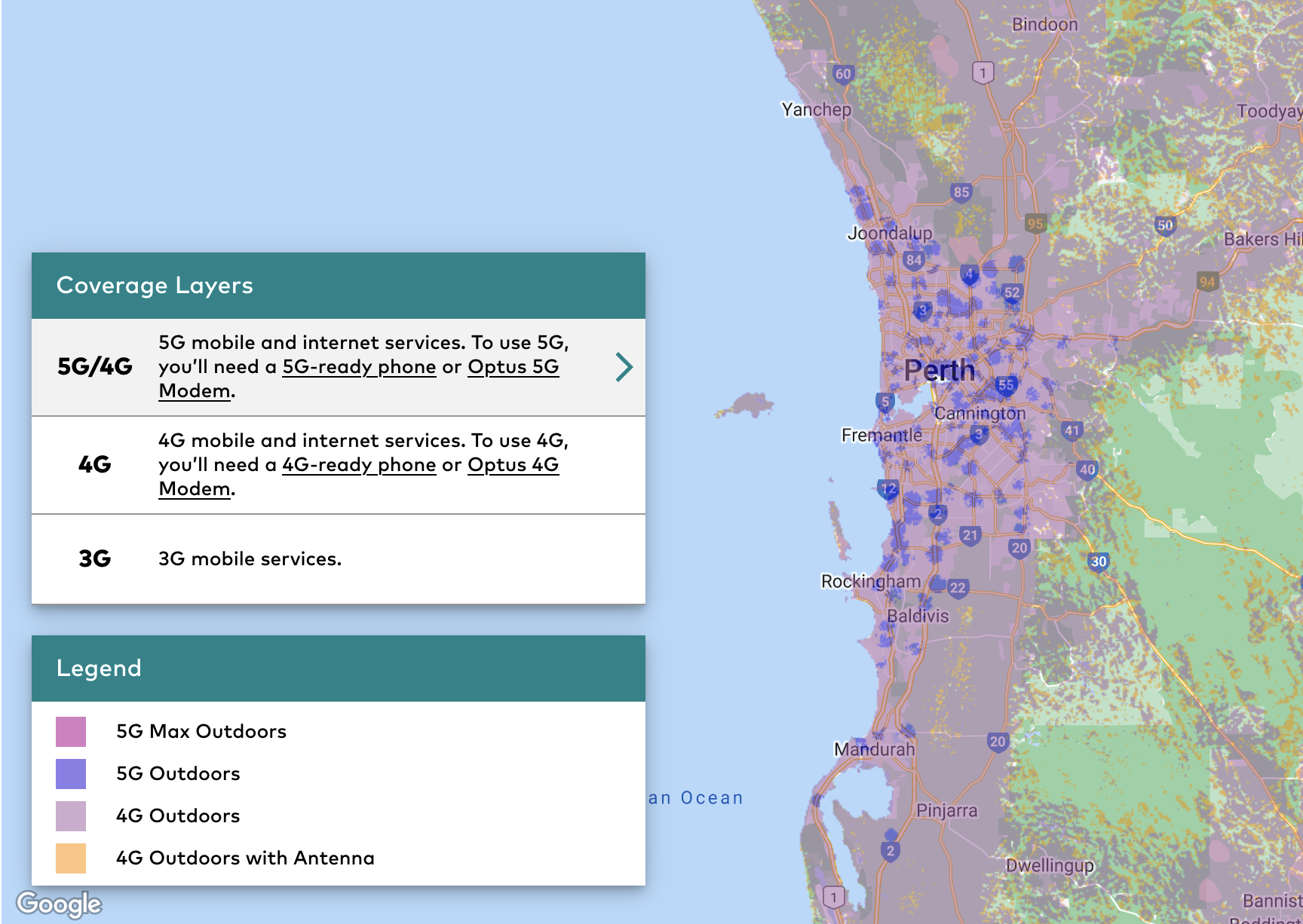 Telstra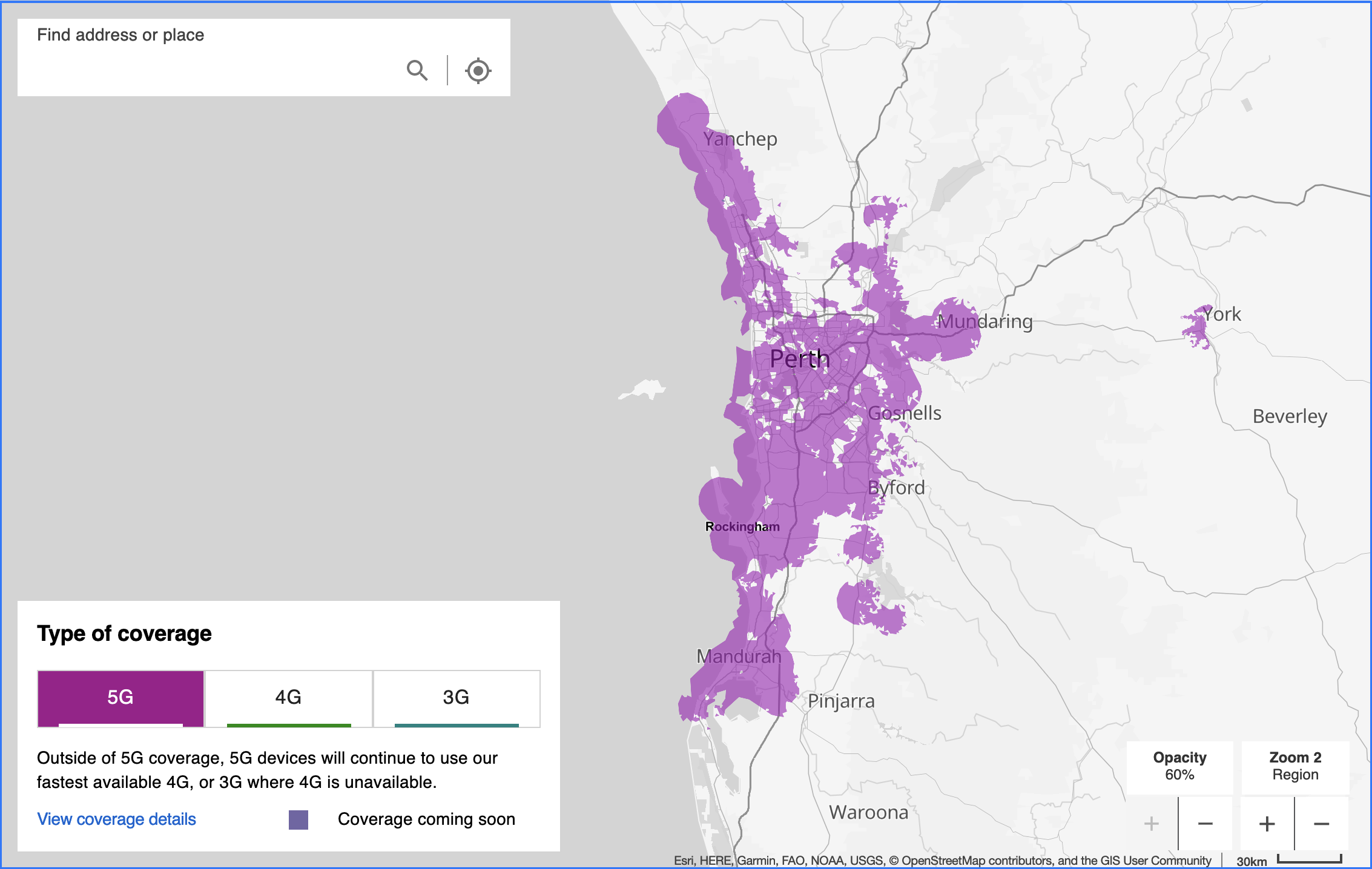 Vodafone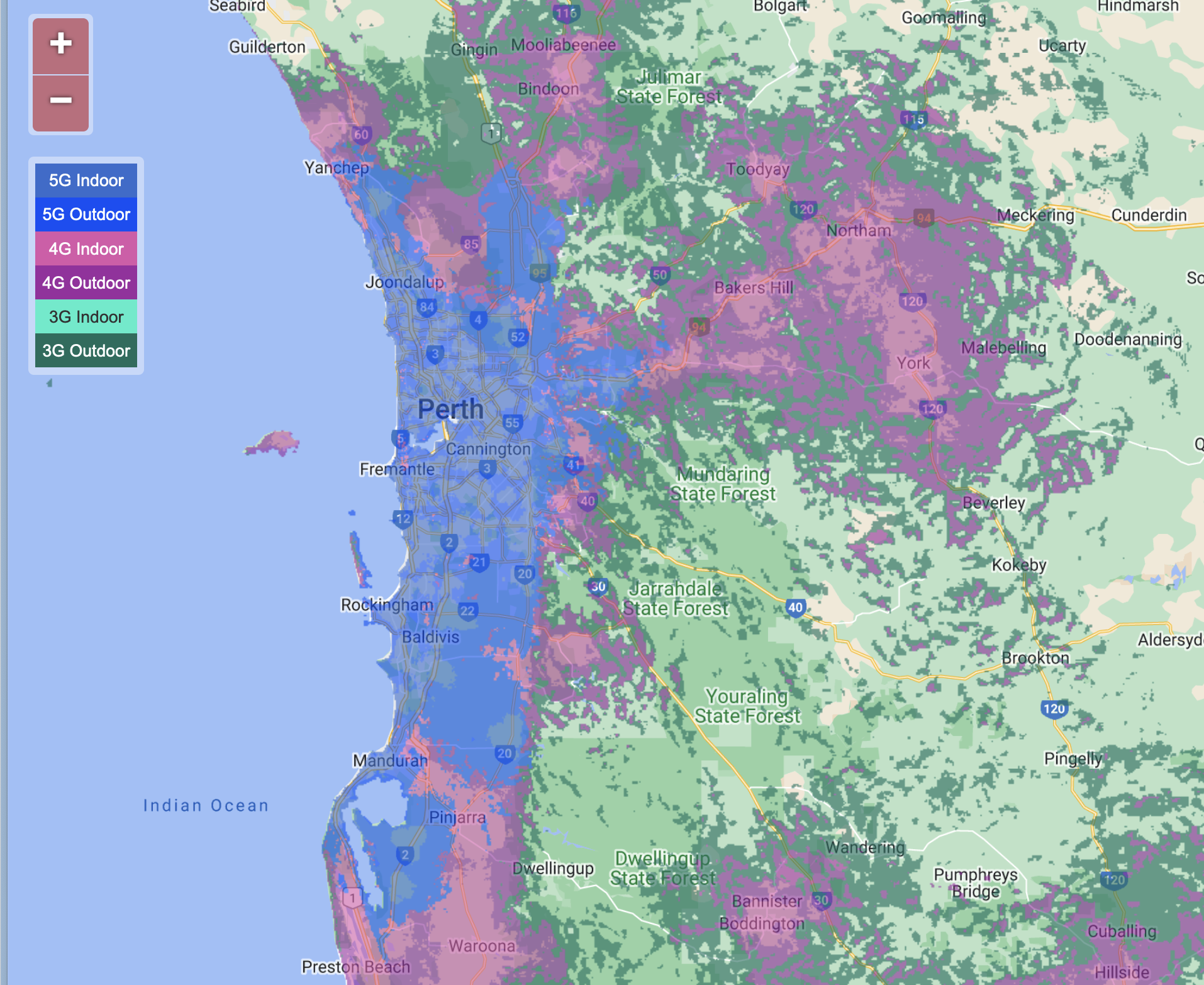 Darwin Region
Optus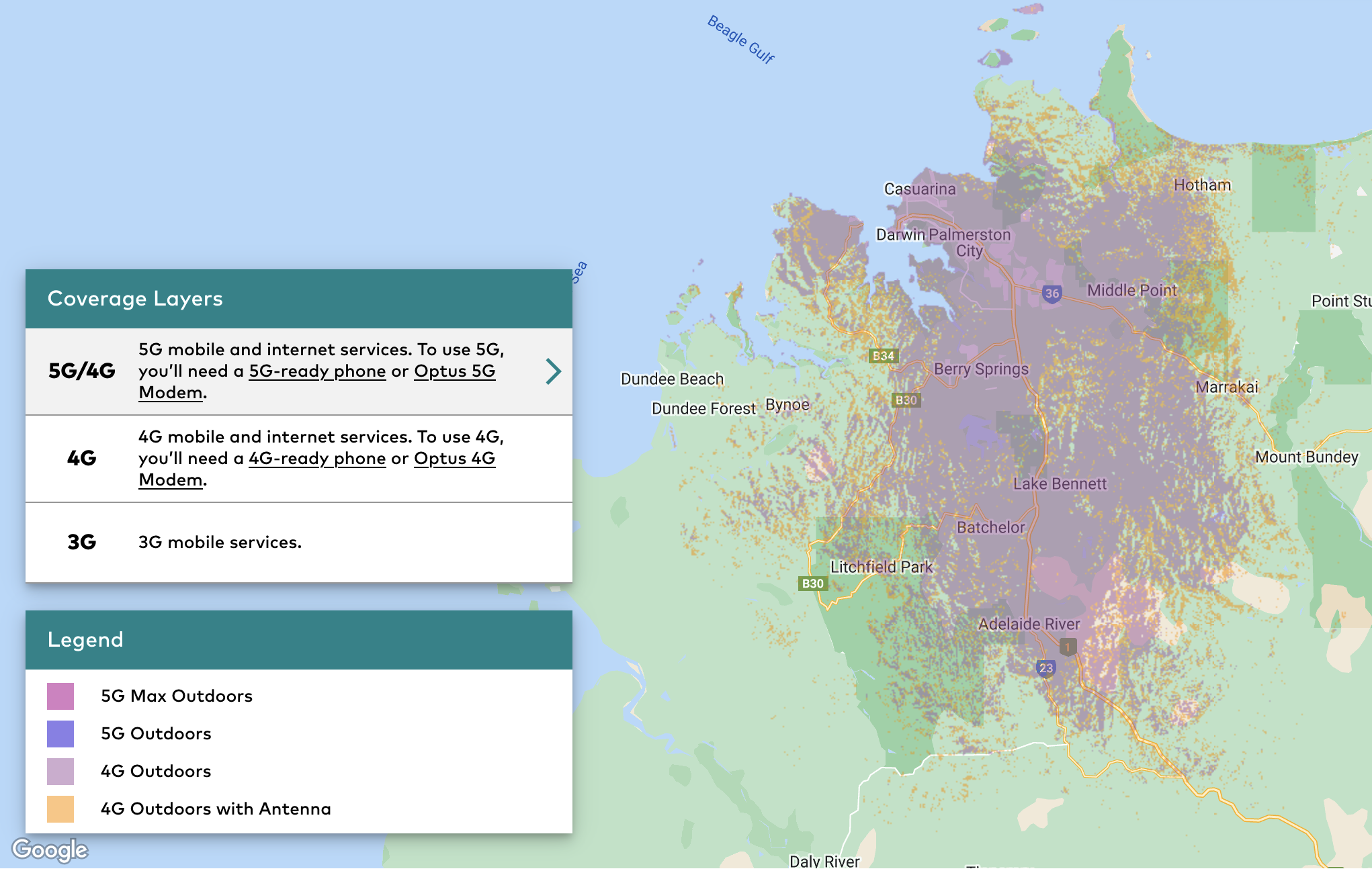 Telstra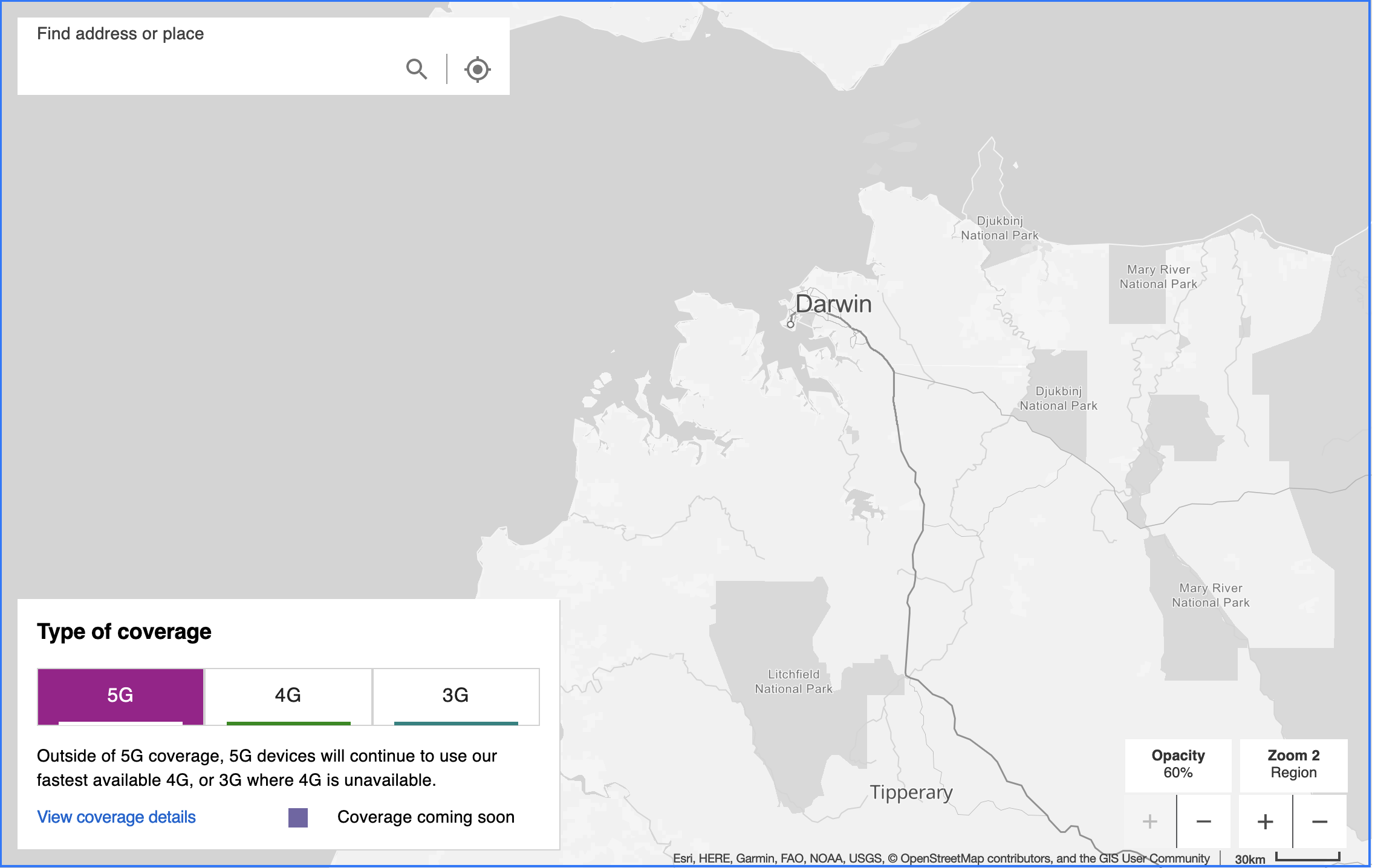 Vodafone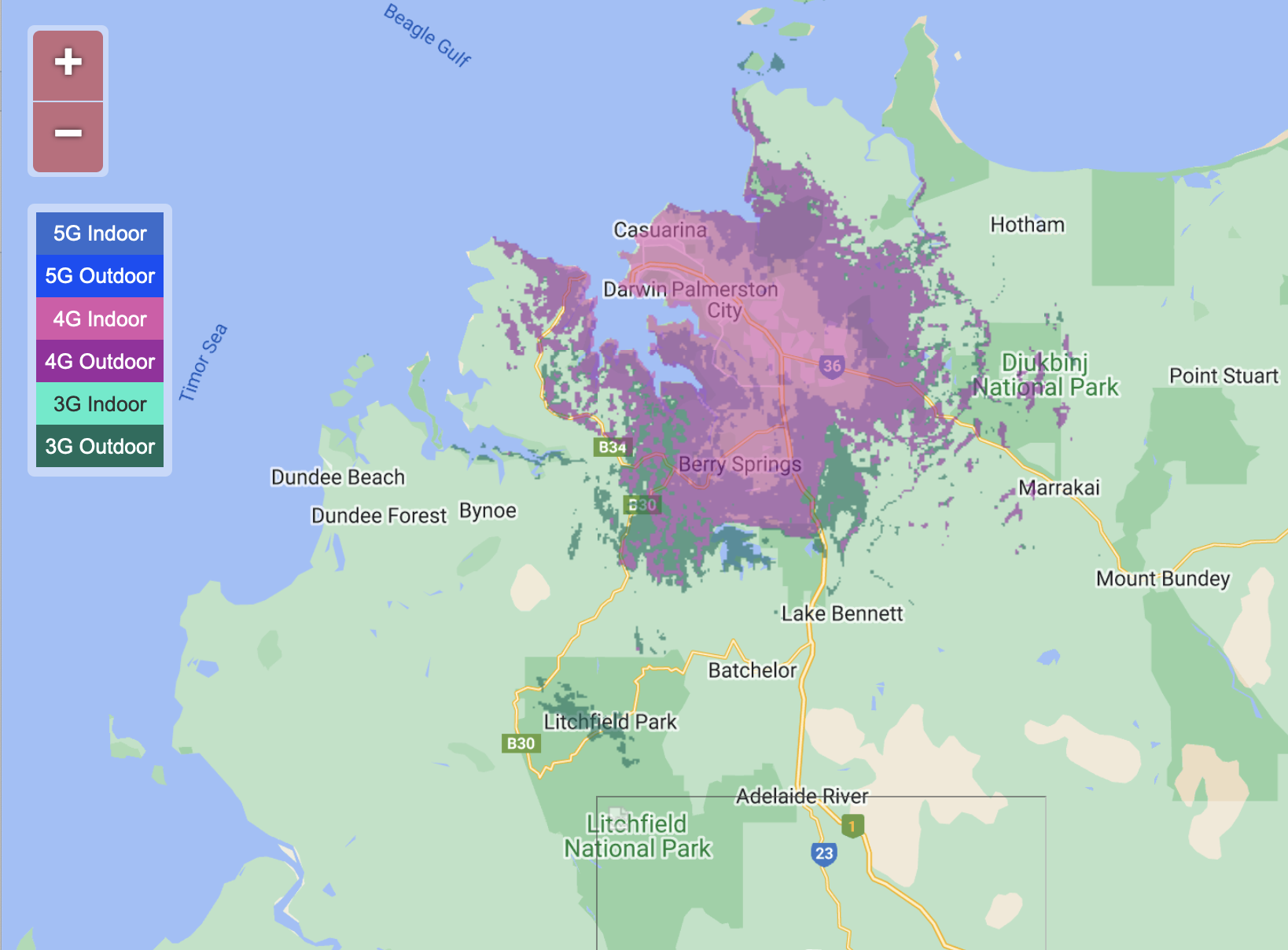 Brisbane Region
Optus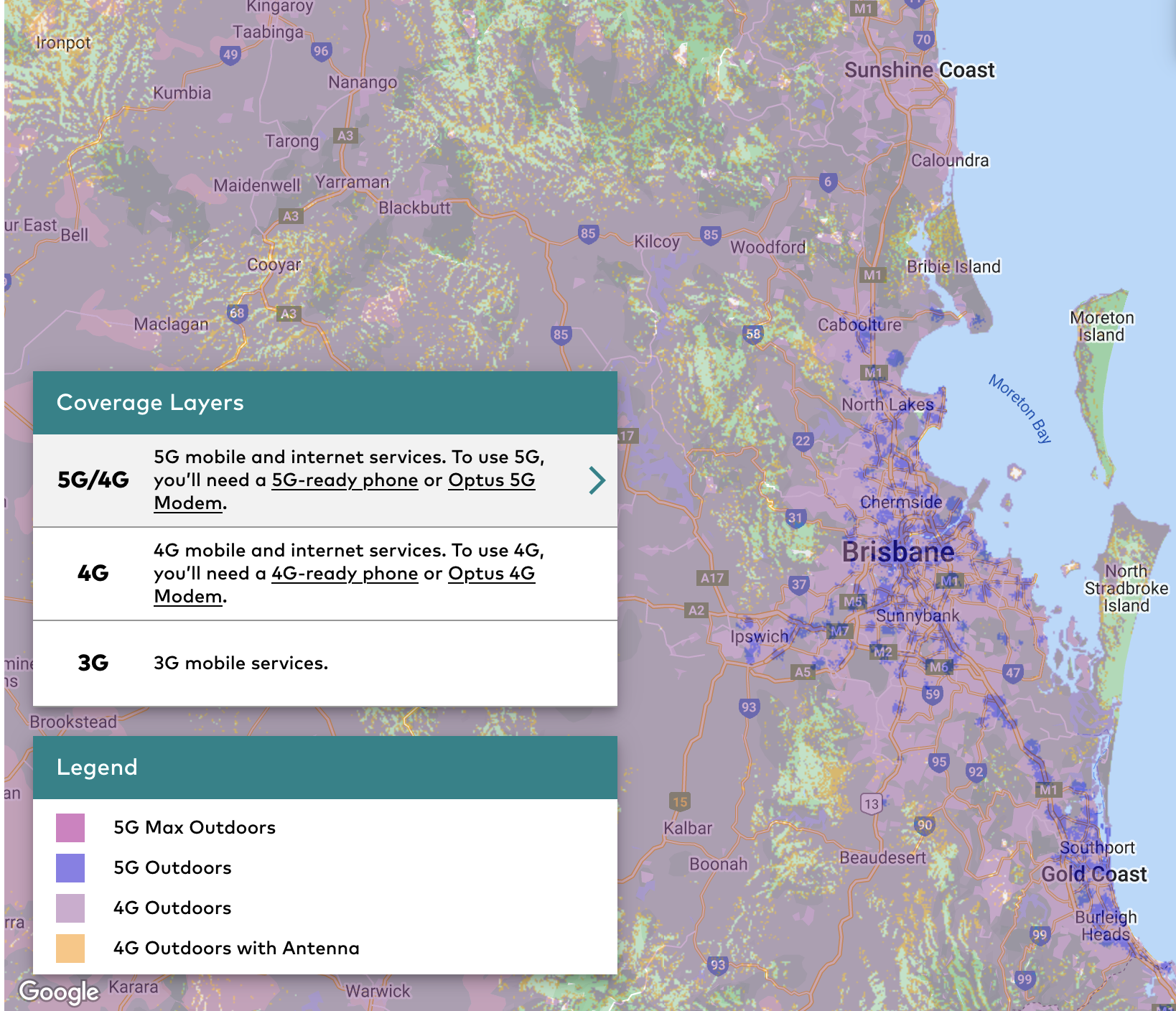 Telstra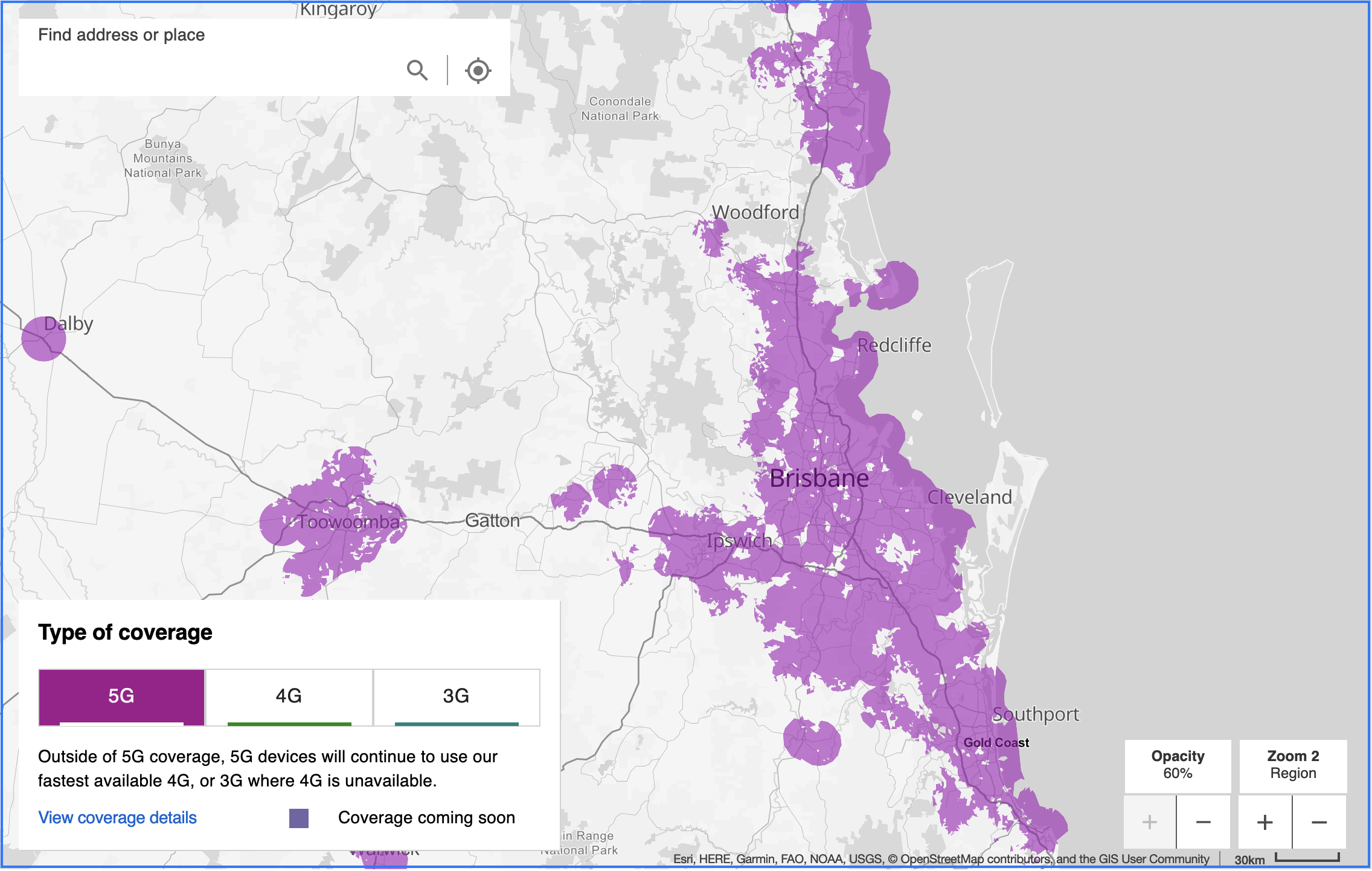 Vodafone