Australia's First Managed Mobility and Endpoint Solution provider now supports Multi-Carrier and Multi-Vendor through its Leading Australian Proprietary Atrium Solution.
Atrium Managed Mobility and Endpoint Solutions reduce the Total Cost of Ownership of End User Computing by providing a single pane of glass to manage:
End Users and Business Unit requirements

Device Asset Management

Service & Location tracking

Device Security and Application deployment through MDM / EMM support

Telecommunication Cost (Multi-Carrier support)

Cost Control, Optimisation and Financial Management

Procurement and Support

Company Policy & Processes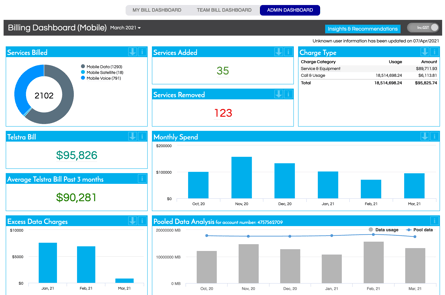 The ability to offer Multi-Carrier support enables clients to unlock the potential of selecting the best technology and cost options based upon your business needs, without the complexity of managing Multi-Carriers or vendors.
Atrium Solutions deliver ROI to businesses by:
Removing the bottlenecks in the Procurement & Support process

Streamlining and Improving the Accuracy of Telecommunication Bill Processing

Identifying Billing Errors

Improving Governance and Compliance

Eliminating Waste, through Cost Optimisation

Reducing the Cost of Device Purchases

Extracting value from the End-of-Life devices

Minimising the impact of Supply chain issues

Protecting Confidential Information

Improved Staff Satisfaction
These operational savings are real and directly measurable on the bottom line.