VoicePlus has successfully integrated Atrium Managed Mobility Services with Microsoft Endpoint Manager (Intune) using Microsoft Graph API.

Administrators of Intune are aware that it's difficult to extract or view all the EMM profiles created. The new dashboard provides a quick overview of devices enrolled, Status, Ownership, Compliance, Platform, Encryption Status and Device Storage.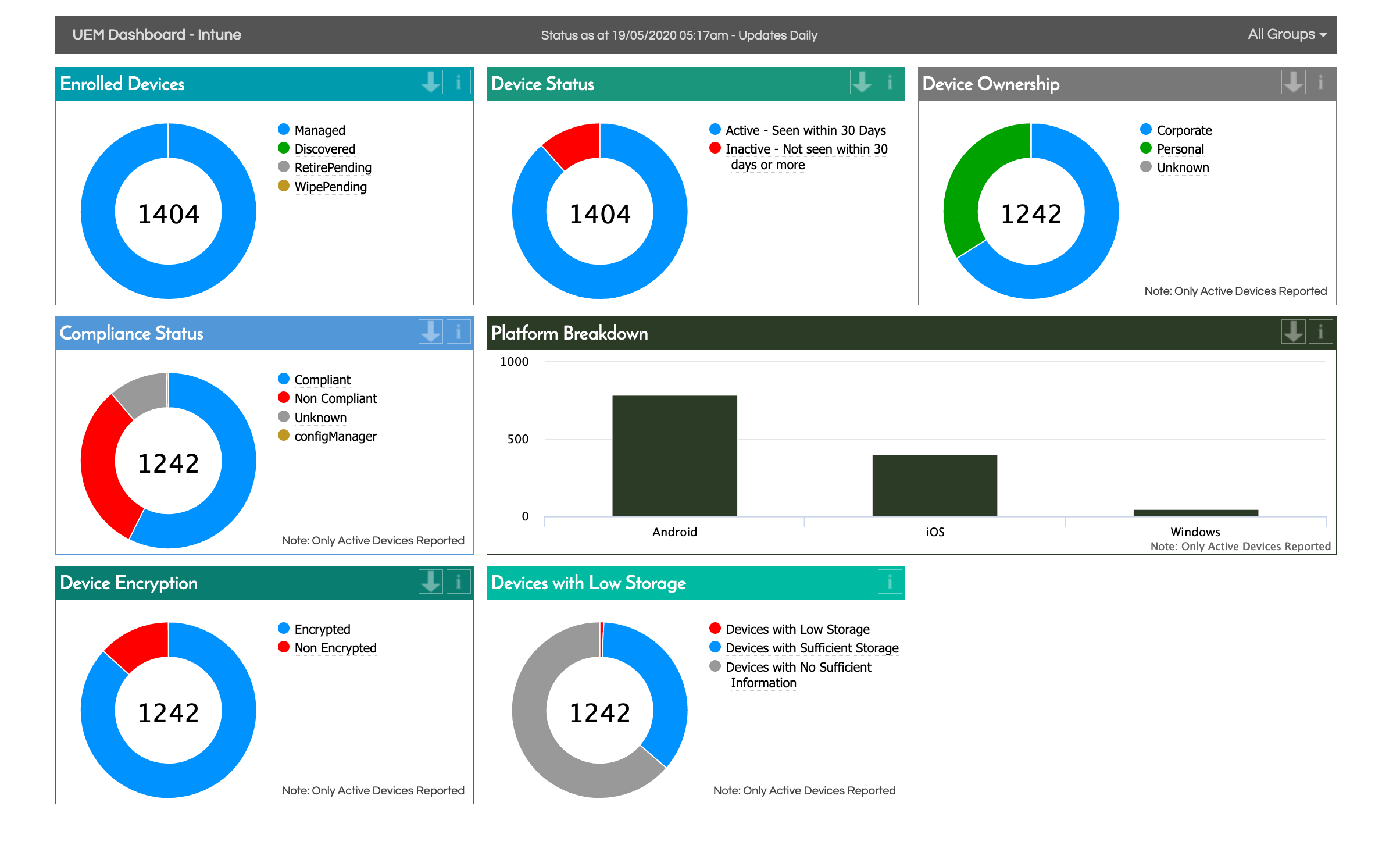 With a click of a button, administrators can download detail reports by individual EMM profiles or view overall position.

Information collected from MEM Graph API is also synchronised with the Atrium Device Asset Database to update relevant user and device information.