Managed mobile routers

are proving a popular alternative to fixed line internet for VoicePlus business customers across a range of industry verticals.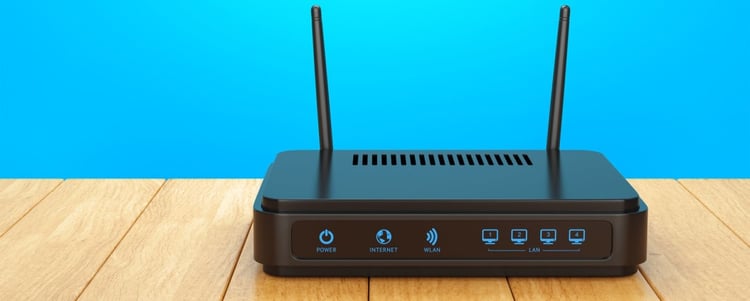 1,500 Business Use Cases
VoicePlus is currently managing almost 1,500 Sierra Wireless or Netcomm routers for a range of customers across various industries.
Typical use cases where mobile routers have proven an agile and cost-effective alternative to fixed line broadband for VoicePlus customers include:
Retail outlets with poor ADSL connectivity
Transient sites such as road and rail works
Events: Sporting stadiums, concert arenas, festivals
Pop-Ups: short term retail outlets
Construction sites
Remote: Mining and Defence industries
Offshore: Oil platforms
Alternative to data service nbn migration
4G mobile routers are powering internet in retail stores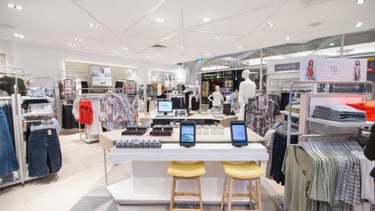 Shopping centres are notorious for having unreliable fixed internet services. They sometimes also have an exclusivity deal with a particular service provider which clashes with a tenant's business commitment. Both of these use cases have caused VoicePlus customers to look for an alternative internet connectivity solution.
900 retail stores Australia-wide: In 2016, VoicePlus undertook the largest Netcomm router deployment in Australia, configuring and installing the device in over 900 retail stores across a range of high street brand names. The main outcomes were a 40 percent saving on the ICT connection costs for each store, elimination of excess data charges by sharing a data pool, and a reliable and faster internet connection.
30 NSW retail stores: A global brand had similar issues with unreliable connectivity within its 30 Australian stores. The existing ADSL lines were experiencing compatibility and connectivity issues with the Point of Sale devices, resulting in dropouts and downtime. The connectivity issues also meant the PoS machines were unable to reliably and consistently record sales data for delivery back to Head Office.
VoicePlus project managed the gathering of existing ADSL line information on-site, photographed existing equipment set-ups, and tested mobile coverage in-store. As an alternative to the expensive, inflexible and problematic ADSL lines, VoicePlus managed the deployment of a Sierra Wireless MP70 router to each store. The router was pre-configured, tested, labelled, deployed and installed in each location.
Road, Rail, Mining and Construction industries rely on routers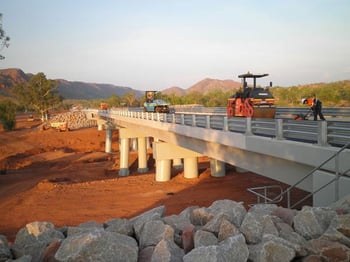 VoicePlus also manages routers which have been deployed by one of Australia's largest road, rail, construction and mining companies.
4GX routers provide agile connectivity for construction projects, as they are able to be moved from one location to the next quickly and inexpensively.
With the addition of powerful antenna, the Sierra Wireless and Netcomm routers have also proven the most reliable internet connectivity option at remote mining sites.
Managed Service Protects Connectivity
For the Sierra Wireless devices, VoicePlus utilises the AirLink Management System to monitor and manage connectivity and usage in real time, as well as remotely managing security and software updates for the devices. The Netcomm devices have Jasper SIMs which allows VoicePlus to proactively optimise service activation via the Jasper platform.
Read more about VoicePlus Managed Router solution on the VoicePlus website or download our Managed Router Solution data sheet.
---
Related Blogs