That $999 monitor stand.
By now, you will have most likely seen Apple's new monitor stand. You have probably also questioned it, laughed at it and even tried to justify it, but what does it mean? Has Apple created a thing of beauty and practicality worth roughly AUD 1453 or have they actually lost it?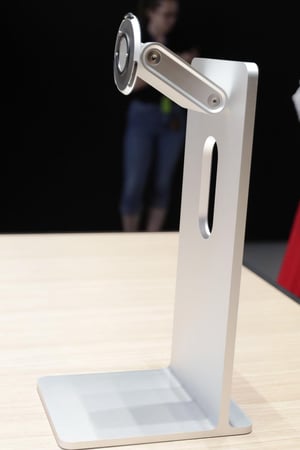 They've never been cheap.
Looking back, Apple has never been one to offer cheaper alternatives, and have stuck to their no discount policy quite rigidly with there being very few exceptions each year. In recent times there have been trade-in deals, but let's hope they're for the good of the planet, rather than boosting sales figures.
Apple does what Apple wants.
What Apple has done though is continue to design, craft and sell products of a certain calibre. And while this may or may not always necessarily ring true on every item these days (but which company can claim they do), we have all marvelled at an Apple product at some point or another. Now, if you owned the new monitor stand, would you look at it and think it's essential? Probably yes, as believe it or not, it is no doubt a fantastic product.
Designed to complement the all new Pro Display XDR, it makes the seven and a half kilo screen feel almost weightless. It also allows users to effortlessly adjust the height and angle of the monitor with it securely locking into place once you're finished adjusting it. While it may not sound like much, to those that need it, it will mean a lot.
And that's just the thing, it's not made for us, the everyday consumer. Yes, it has been seen by us, and we've all talked, tweeted and joked about it at the water fountain, but it's made for those that need Apple's new high spec Mac Pro that will cost up to tens of thousands of dollars because their industry calls for it. That's why you can buy the monitor without the stand. It's an added accessory so that we can look for cheaper, perhaps more practical alternatives.
Chicken dinner.
What they have done though, is create a ridiculous amount of hype (and a load of great memes) around the launch of their latest offerings. There would have already been a lot of fanfare and discussion after the WWDC, but Apple has undoubtedly walked away as the champions. Although maybe for the wrong reasons, their name has once again been out there more than others. Plus, as with any roasting, the viewers were far broader and more diverse than what would have been otherwise.