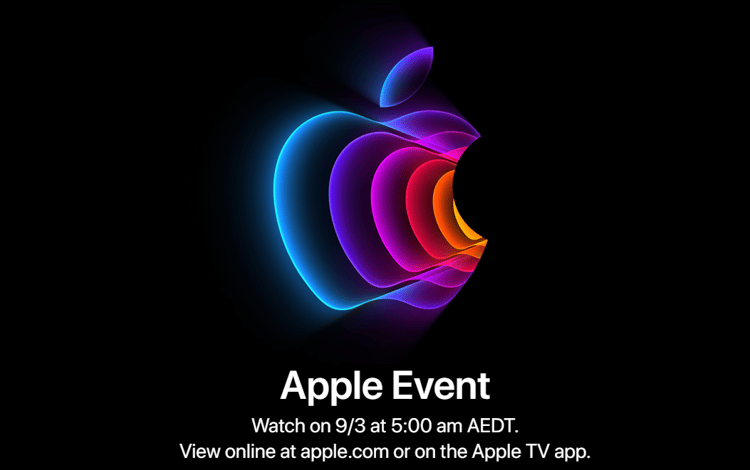 Well, it's that time of year again, Apple has announced its next device reveal event set for March 9th at 5AM AEDT. This event has been labelled "Peek Performance", we are expecting big things from Apple for this event as its suspected we will see the reveal of the following devices:

Leaked but not confirmed:
Apple iPhone SE 3 (2022)
Apple iPad Air 5th Gen (2022)
Apple Mac Mini (2022)
Apple Macbook Air (2022)
AirPods Pro 2/Lite
These devices have had quite a lot of leaks recently, but this information is to be taken with a grain of salt, as with previous Apple events, its all speculation until the actual reveal, see below for rumoured details if you would like to get some possible insider information before the reveal.
Apple iPhone SE 3 (2022) and iPad Air 5th Gen:
Analysts and possible leaks point to a cheaper device than the last $399 / £389 / AU$679 model. It is rumoured to be in the $300USD range (£290 and AU$510). A redesign, one that moves it from iPhone 8 territory into the edgier iPhone 13 zone, seems unlikely.
As a budget device, the iPhone SE has been stuck with 64GB and 128GB storage options (iPhone 13 starts with 128GB). The iPhone SE 3 might drop the low-end storage and open it up to a 256GB tier. On the other hand, can Apple make the phone cheaper while still raising the base storage space?
At least the new iPhone SE 3 should feature Apple's latest mobile silicon, the A15 Bionic, and might even be 5G. That last part makes more sense when you think about how not only Apple, but mobile service carriers would like to move everyone to the faster and pricier connectivity tier.
It's a good bet that a new iPad or two is in the air, as well. The iPad Air 5 is heavily rumored to appear this quarter. Analysts appear split on whether the slab will move from LCD screen technology to the richer, possibly thinner OLED. A 10.9-inch display, though, is still probably a lock. No one expects Apple to squeeze a TrueDepth notch and Face ID into the iPad Air (heck, they might be walking away from the notch this year). As is usually the case, Apple will upgrade the components, while leaving the design and other key features in place. Expect an A15 Bionic CPU and a 5G option.
Even if Apple doesn't shift the iPhone SE to a higher storage tier, it's unlikely it will leave the base iPad Air 5 at 64GB. The entry-level for these creativity and consumption tablets must be 256GB. At least, that's our hope.
Apple Mac Mini (2022):

Another possible product launch at the Apple Peek Performance event is the high-end Mac mini. This would correspond with recent reports coming from two reputable Apple tipsters Mark Gurman and Ross Young. Gurman had previously mentioned that he expects "at least one new Mac" announcement to be featured at Apple's Spring event, having also hinted that it could be either the new Mac mini or the 27-inch iMac Pro.
Apple Macbook Air (2022) and AirPods Pro 2/Lite:

Earlier in February, TomsGuide.com had reported on three Macs being listed in Eurasian Economic Database filings. The regulatory documents describe two of the devices as personal computers, while the third Mac device is said to be a portable computing device (hinting that it could be a new MacBook). So we have reason to believe that the upcoming Spring event could also unveil the cheaper MacBoo 2022. The timeframe of the event would correspond to a recent report from DigiTimes that claimed that a new entry-level MacBook could arrive in March.

Also rumoured to be coming are the Apple AirPods Pro 2nd Gen. AirPods Pro are, while aging gracefully, primed for an update. The AirPods Pro 2 could arrive next week with some impressive health-and-fitness-related features. Some rumors point to workout tracking (which might mean heart-rate monitoring and even temperature). Others have the AirPods Pro 2 swapping out Bluetooth for some sort of optical transmission (we think this is unlikely). We could also see a more affordable pair of Airpods Pro Lite, though how they would differ from the standard AirPods 3rd Gen is unclear.
Other Possible Reveals (but highly unlikely):

There is also talks of a surprise reveal, we haven't had rumours like this since the highly secretive iPhone reveal back in January 2007, Could the surprise be a completely new Apple TV device, maybe even the long-rumored and now nearly forgotten Apple TV set?
That's right, Apple could still unveil its first smart TV in up to three sizes (42-in., 50-in., 65-in., if we had to guess). All would integrate the Apple TV streaming box features, offer a brilliant 4K LED display (maybe with an 8K option at the largest size), and a one-year free subscription to Apple TV+.
It's a major stretch and the more likely surprise product is one that slams together HomePod mini and the Apple TV box: a smart speaker that can control all your smart devices via voice, play Adele's latest album through Apple music, and stream Ted Lasso on Apple TV+.

Make sure to book the reveal event in your calendars and you can watch the reveal live on Apple.com or if 5AM is a little early for you, a catch up and event summary will also be available via our blog on 9/3/22 after the live event.