Apple has released Pre-Launch information about its next iOS operating due to be launched in September-October 2021.

iOS 15 will be backwards compatible with iPhone 6. The majority of the new features enhance the visual experience by improving:


FaceTime
Spatial audio
Messages and Memoji
Maps

The new features that may benefit the Business and Enterprise customers are:
New Notifications Experience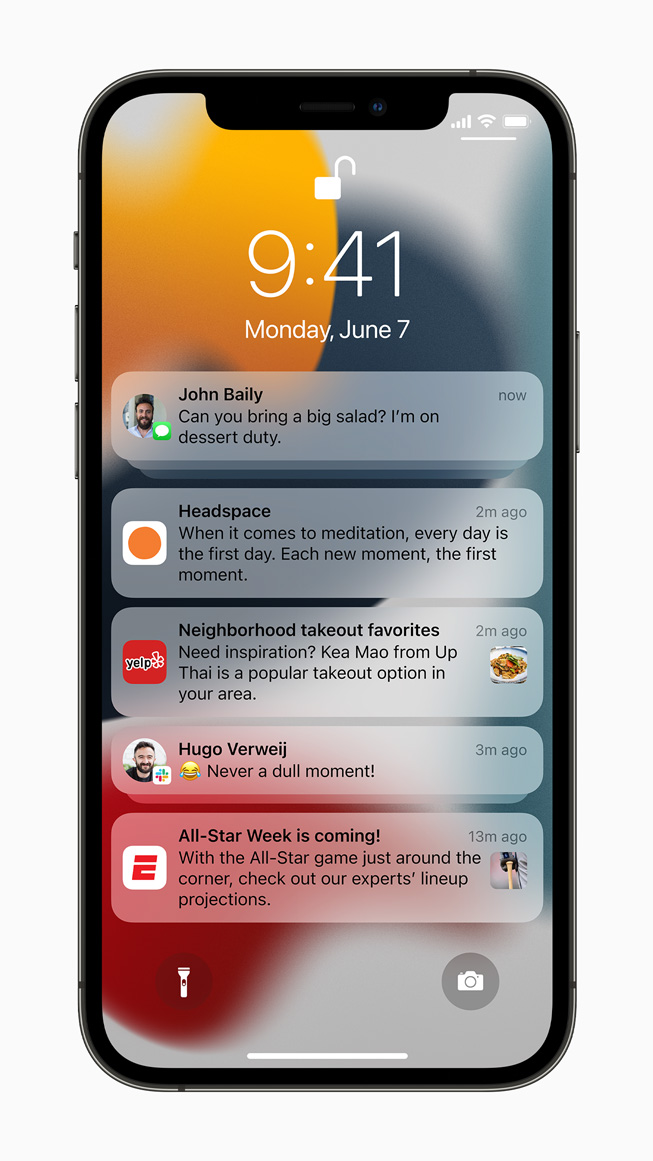 Notifications have been redesigned, adding contact photos for people and larger icons for apps that make
them even easier to identify. To help reduce distraction, a new notification summary collects non-time-critical notifications for delivery at a more opportune time, such as in the morning and evening. Using on-device intelligence, notifications are arranged by priority, with the most relevant notifications rising to the top, and based on a user's interactions with apps. Urgent messages will be delivered immediately, so important communications will not end up in the summary, and it's easy to temporarily mute any app or messaging thread for the next hour or for the day.
A Redesigned Browsing Experience with Safari
Safari gets a new design that makes controls easier to reach with one hand and puts content front and center. The new tab bar is compact and lightweight, and floats at the bottom of the screen, so users can easily swipe between tabs. Tab Groups allow users to save tabs and easily access them at any time across iPhone, iPad, or Mac. New features, such as the customizable start page and web extensions on iOS, make Safari even more personal and powerful.
New Privacy Features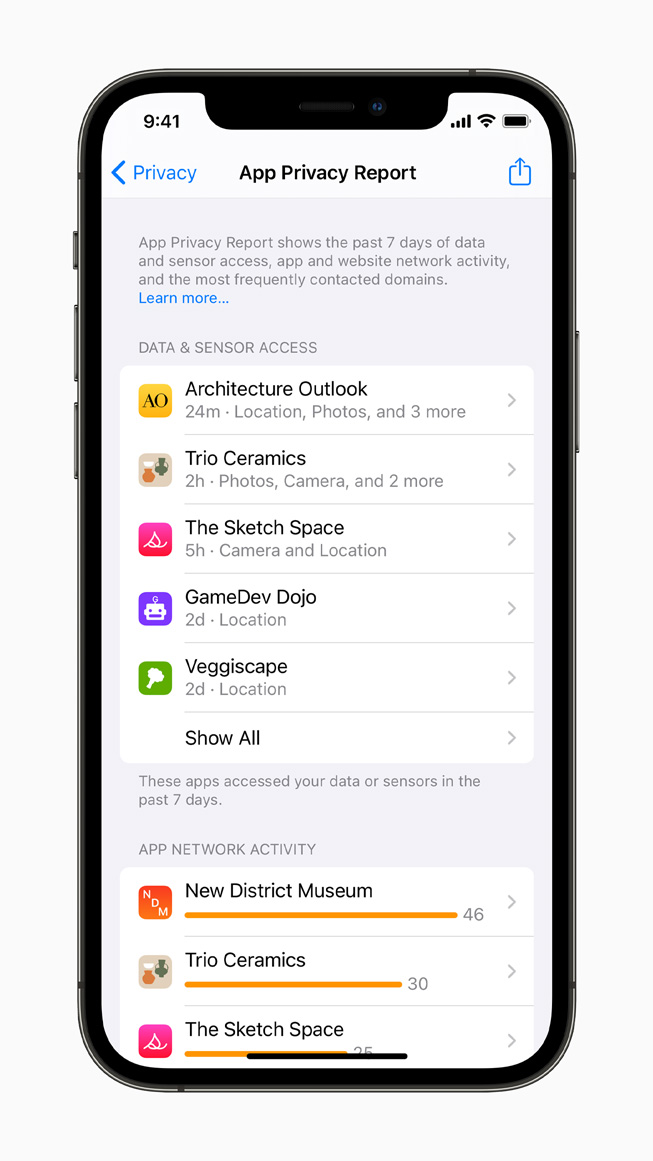 iOS 15 introduces even more privacy controls to help protect user information. With on-device speech
recognition, audio of Siri requests is now processed entirely on iPhone by default, and performance improves significantly. Mail Privacy Protection stops senders from learning whether an email has been opened, and hides IP addresses so senders can't learn a user's location or use it to build a profile on them. App Privacy Report offers an overview of how apps use the access that has been granted to location, photos, camera, microphone, and contacts in the last seven days, and which other domains are contacted.
FindMy
Find My introduces new capabilities to help locate a device that has been turned off or erased, as well as live-streaming locations for family and friends who choose to share their location. Separation Alerts notify a user if they leave an AirTag, Apple device, or Find My network accessory behind in an unfamiliar location, and the Find My network now supports AirPods Pro and AirPods Max. A new Find My widget offers an at-a-glance view directly from the Home Screen.
Translate
Translate adds a new Live Translate feature that makes conversation flow naturally across languages. Systemwide translation allows users to translate text anywhere on iPhone.
Set-up
New iPhone setup makes it more seamless than ever to get started with iPhone. Existing iPhone users can temporarily back up data to iCloud — even without a subscription — to easily transfer their data to a new iPhone. For those moving to iPhone for the first time, an improved "Move to iOS" experience easily transfers photo albums, files, folders, and Accessibility settings, so iPhone feels personal right from the start.
Please see Apple iOS 15 Preview