Its been four months since Android Marshmallow was made available for developers to preview, but it has just begun to roll out to selected Nexus phones this week.
Android 6.0 Marshmallow is the 23rd version of Google's mobile operating system. With all the spaces that Google is now moving in, Marshmallow is destined for use in smartphones, tablets, watches, televisions and cars!
A couple of the new features included in Marshmallow are:
Doze - new super sleep mode makes your battery last 30% longer
Doze pays attention to when you're not using your device by monitoring how long it's been left unplugged and stationary with the screen off. It then enters Doze and it shuts down any apps that might otherwise suck up battery life while sitting unused. According to Google, Doze can make your battery last about 30 per cent longer.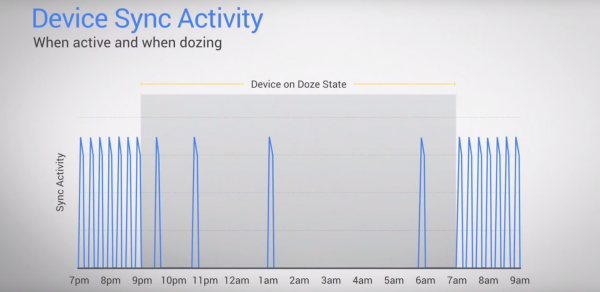 Now On Tap
This is a feature which makes the smartphone smarter! Now On Tap, despite conjuring images of a long lunch at the local pub, is actually a pretty amazing new addition to the world of smartphones.
The idea is that you can get more information and take action from directly within an application. You no longer have to leave one app to run a search in another, or to browse the web.
An example of this feature in action was described by Lauren Goode in her review for The Verge.
"During the demo I opened a message in Facebook Messenger suggesting an outing to seeThe Martian. When I pressed and held down the home button, Now on Tap showed me a myriad of information options. Did I want to go to the IMDb page? Watch the trailer on YouTube? Or just go to Chrome and read more about it? What was more impressive (or creepy, depending on how you view it) is that Now on Tap knew that I was looking for information about the movie not the book. But, in case I did want to know more about the book, I could run a Google voice search from within the app and ask who wrote The Martian."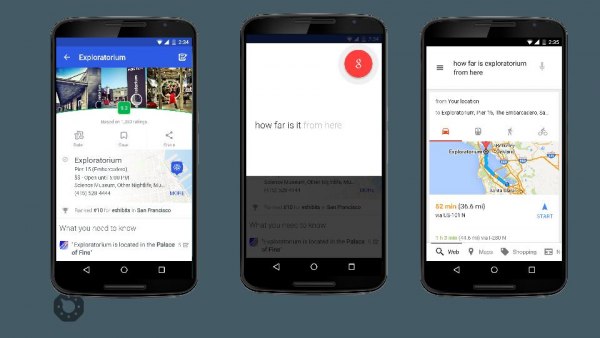 Control over Permissions and Privacy
Marshmallow makes it a lot easier to know exactly what information and areas of your device an app has access to. Now you can choose to say yes or no to specific permissions within an app each time you use it.
Android for Work
Android for work is of particular interest to employers. It is a set of corporate device policies that enable a company to take control of either the entire Android device if it is owned by the company; or just a work profile if the device belongs to the employee.
If you go the work profile route, like in a BYOD situation, Android for Work will split the phone into a "work" and "personal" user. Unlike most dual-persona setups, Android for Work allows both "users" to share a single home screen interface, making it easy to hop from one profile to another. Once it's set up you can have two copies of a single appone for work and one for personalwith the work apps labeled with an orange briefcase badge. All the data is kept separate, and the company administrator only controls the work profile, which they can remotely wipe while leaving the personal side intact.
As far as new Android for Work features, the biggest addition is support for "Corporate-Owned, Single-Use (COSU)" devicesbasically a locked-down Kiosk mode. This would be for something like an ATM, vending machine, a public information kiosk, or anything you want to stick in front of the public without allowing them to mess with the settings or install the Facebook app. The home button, recent apps, status bar, and every other form of navigation can be locked down.
And at last a Flashlight
There's a new Flashlight API, which lets apps activate the camera LED without having to hack into the Camera API. If you grab an older Android device, turn on the flashlight and try to open the camera, you'd get a "can't connect to camera" error message. On Marshmallow, the flashlight will turn off, and the camera will open.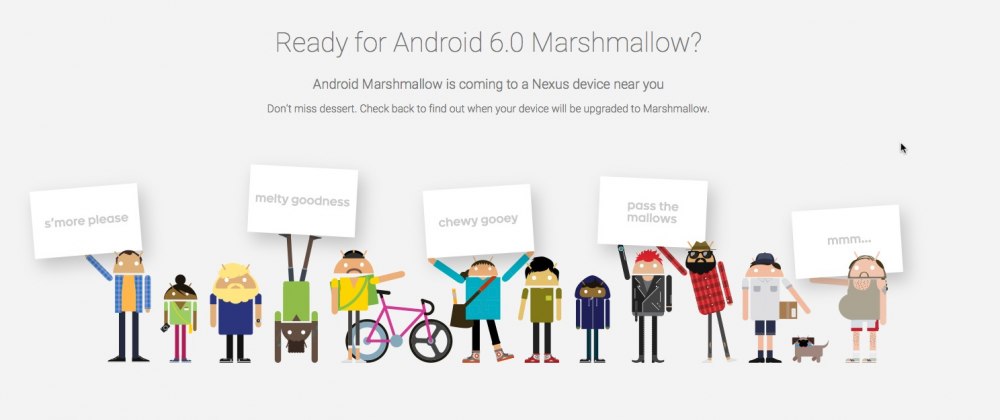 For a really thorough walk through Android Marshmallow have a read of Ron Amadeo's review on Ars Technica or Lauren Goodes review on The Verge.