Google parent company, Alphabet, briefly overtook Apple last week as the two companies traded places as the world's most valuable company.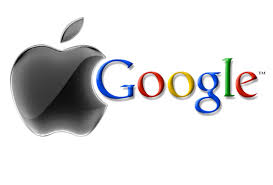 Following better than expected results, Alphabet's shares rose 4.7% to reach value of US$548bn, to Apple's US$534bn.
Apple's share price bounced back by the end of the day to put it in the lead again, but analysts are predicting that Alphabet will soon overtake Apple on a more permanent basis.
Deusche Bank expected Alphabet shares to rise a further 40% to $1,080 per share over the next 12 months.
Apple overtook Exxon Mobil to become the most valuable company in the US in 2012, and has reigned supreme for the past four years.
It remains enormously successful and posted the biggest quarterly profit in history for the last three months of 2015 - US$18bn.
But Apple's share price has suffered as demand for the iPhone has softened.
At its high point in 2015, Apple was valued at US$760bn, but its share price has fallen close to 20% over the last 12 months.