The number of VoicePlus customers with an AccessPortal or Atrium SmartPortal continues to grow.
Over 100 customers now have a customised and branded AccessPortal and around 3,500 customer requests each month are managed through the Portals.
VoicePlus managing director, Michael Giffney said "The design changes we launched February 2 make navigation around the portal more intuitive for customers.
"We have looked at our most common requests and tried to simplify how our customers process them.
"We have also modernised the design elements on the site to provide clean backgrounds and clear graphics."
What is the AccessPortal?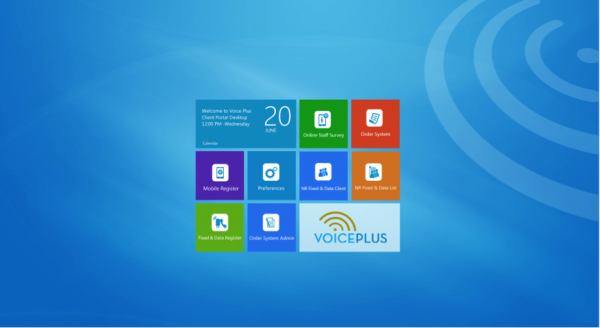 Home Page screenshot (Demo)
The AccessPortal is the benchmark portal provided free-of-charge to VoicePlus customers.
It manages the operational activity of the mobile fleet with 24/7 online procurement, full service request tracking, automated email updates to users, and linked to a sophisticated asset register.
Customised for each business, the AccessPortal provides a simple, traceable system for all procurements and service requests including:
Purchase mobile devices and accessories
Order Telstra Network Services such as international roaming, data packs and plan changes
Manage repairs and loan phones
Install vehicle hands-free equipment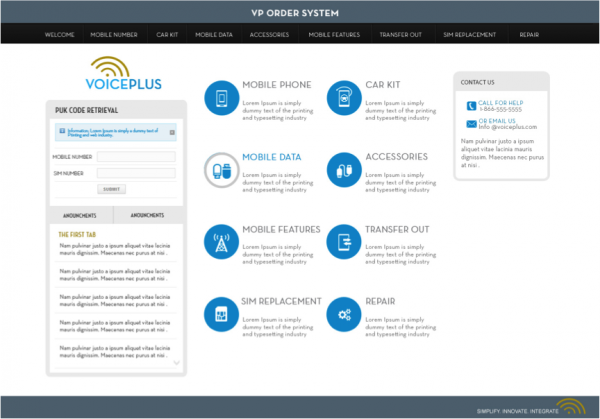 Ordering Page (Demo)