Over the past decade, the number of Gs that we've seen on our phone screens, wished we had access to, and even talked about at dinner parties has been increasing. We all loved 3G, and 4G was even more surprising, but now we see rollout, how much better will 5G be?
Well, that extra G (generation) is going to be a game changer. What we think we know about data speeds and connectivity will change forever. 5G will bring amazingly fast and extremely reliable connectivity not just across mobiles, but all the devices we use, as well as all the devices we don't realise we use in our daily lives.
The Internet of Things
5G isn't just about getting faster internet; it's about connecting the world and the technology around us. The launch and subsequent application of 5G will see an expansion in the number of connected devices like never before. Cities will become smarter; cars will become smarter; even your fridge will be smarter with 5G.
"It's not just that there will be more people with multiple devices, but it will be machines talking to machines, devices talking to devices – all enabled by 5G," said Mike Burgess, the Australian Signals Directorate chief.
5G in your world.
With download speeds up to 20 times faster than we currently experience on 4G, high definition video will always be available, augmented and virtual realities will be easily accessible, and then there are all the applications that we don't yet know about.
The immediate differences will be noticed when you stream a movie, play a game or make a video call. Latency issues will all but disappear, and images will become clearer and crisper. Next, you may notice more self-driving cars or hear about more medical miracles being performed by doctors thousands of kilometres away.
Australia and 5G
The 5G network in Australia has officially been switched on, and Telstra is the first to be offering the Samsung S10 5G as of May 28. Although access to the 5G network will be limited, the phone is a serious contender in the market, with a few noticeable upgrades from the original S10, launched a few months ago.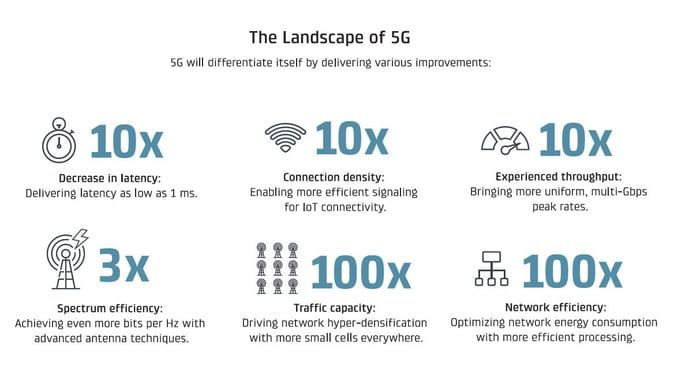 It has a 6.7-inch curved AMOLED screen with an Infinity-O display, 8GB RAM and your choice of 256GB or 512GB storage. With quadruple rear cameras (12MP telephoto, 12MP wide-angle, 16MP ultra-wide and 3D depth) and dual front-facing cameras (10MP selfie cam and a 3D depth cam), it offers one of the best mobile camera systems in the market.
And what's even better, Telstra customers that dove in and purchased an S10 at launch can upgrade to the 5G version for free before June 18.
Other carriers will no doubt be offering services and devices shortly, but what and how soon we're currently unsure.
©VoicePlus 2019. All rights reserved.