New technology on show at the Rio Olympics has turned heads.
Athletes have used high tech clothing and equipment to grab a competitive advantage, while spectators and fans got closer to the action with interactive tech innovations and gadgets.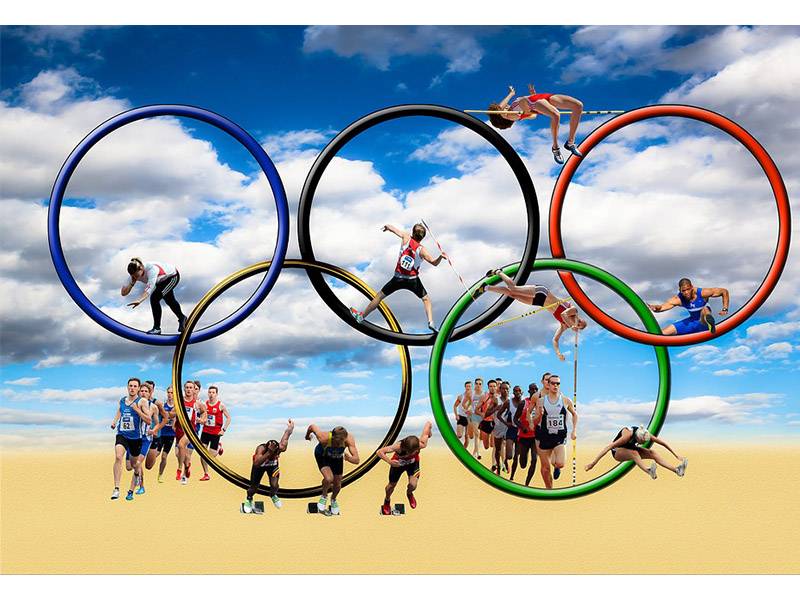 Check out 14 new technologies that were on show at Rio
1. Smart Solos Cycling Goggle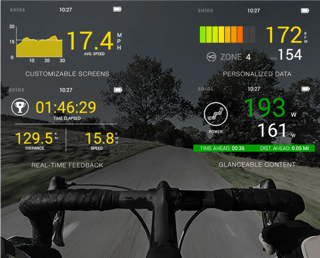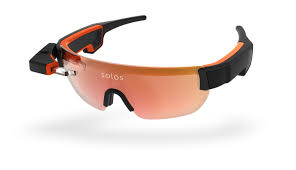 The US cycling team in Rio used augmented reality glasses that show vital data in mid-ride without the athlete having to take his eyes off the road or track. The Solos shades display performance metrics in real-time pulled from bike sensors, heart rate monitors, and other self-tracking devices. At a glance the rider can see wattage exerted, pedal cadence, lap times, distance, speed, heart rate.
2. Nike Cooling Helmet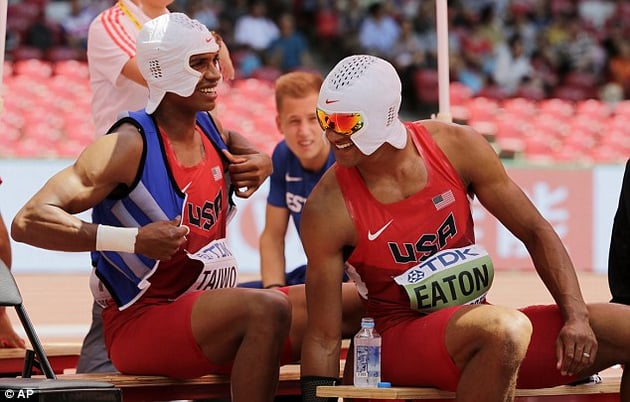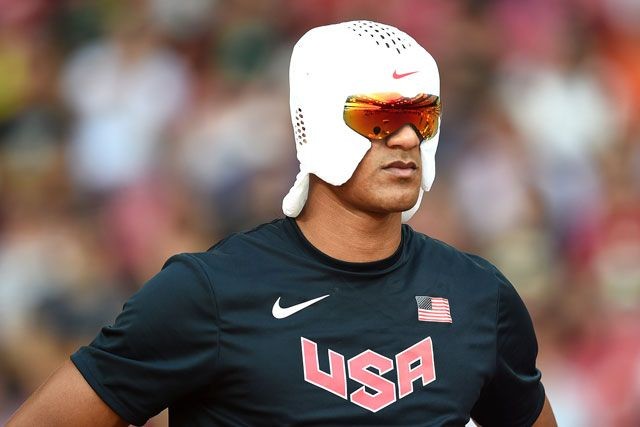 The Nike "ice" helmet was inspired by a request from US decathlon world record holder, Ashton Eaton, who complained that in hot conditions, he really wanted a way to cool the stifling mugginess around his head. As it turns out, the face is extremely sensitive to heat—Nike claims 2.5x more so than the rest of the body. The hood is sewn from SAF, a highly absorbent material that uses chemical bonding to soak up 200x its weight in water. The garment isn't meant to wick moisture like most performance gear. In fact, it's designed to do the opposite: the hood is presoaked and chilled in an icebox, then donned for temporary comfort, like a custom tailored wet towel. As for Ashton Eaton he achieved a new Olympic record in taking out the Rio decathalon gold medal, to go with his gold at the London Olympics.
3. GPS Canoeing and Rowing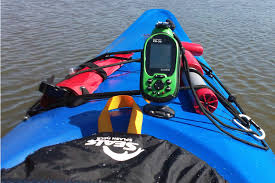 GPS devices were attached to every vessel in the canoe sprint and rowing events in Rio to allow spectators access to detail key data - speed, stroke rate, direction; and also the ability to watch the races in real time on big screens. The system was used in a test event last year at Lagoa Rodrigo de Freitas in southern Rio.
4. VERT Jump Tracker - Volleyball, Beach volleyball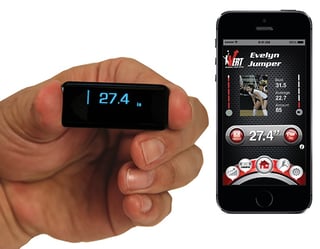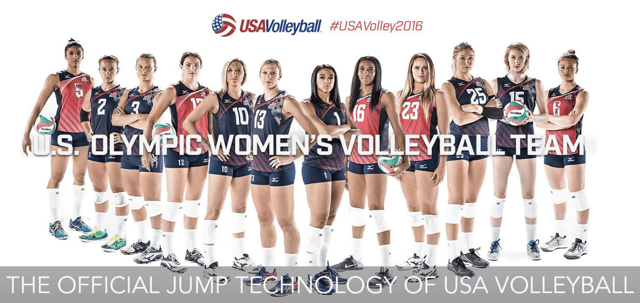 The US Volleyball team wears VERT jump-tracking devices during practice to track and measure how much, how high and how hard they jump. The team says the device provides motivation during practice with leaderboards, and provides optimal practice time by measuring jump impact on players. The device can also be worn during a game to share real-time stats on jumps - vertical height, average height, highest vertical and total jumps.
5. Speedo Fastskin LZR Racer X - Laser Cut Swimsuits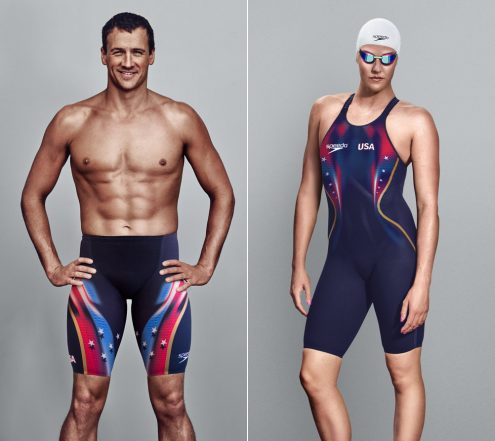 Armed with research that shows pre-competition emotions and confidence levels influence performance, Speedo aimed to create a new collection of swimwear designed to make athletes feel faster. The result is Fastskin LZR Racer X. Speedo used its database of 1,200 swimmers whose bodies had been 3-D scanned, to identify how a swimsuit could provide the best support and fit. Over 10,000 hours were spent developing the final men's and women's suits, which provide high compression for the big muscle groups, like glutes and quads; X-shaped seams across the abdomen, and a maximum range of movement everywhere else.
Speedo-sponsored Olympic swimmers from Canada, Japan, Australia, the US, China and Israel wore special edition versions of the suit.
6. Nike Zoom Superfly Elite track shoe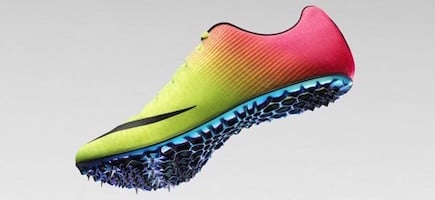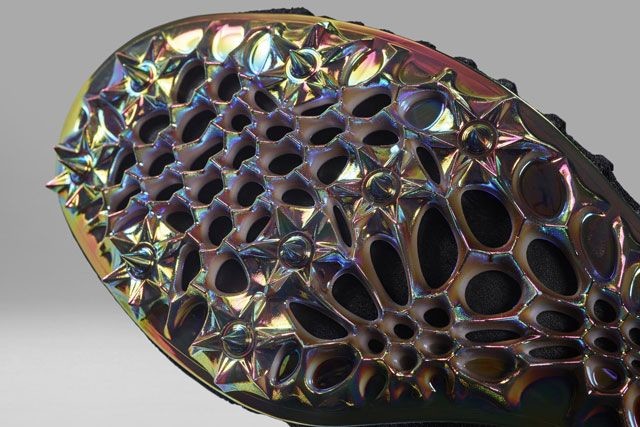 Nike's Zoom Superfly Elite track shoe was developed in collaboration with Jamaican sprinter, Shelly-Ann Fraser-Pryce. The aim was to fuel Fraser-Pryce during metres 70 through 80, where it becomes crucial for her to maintain the early lead she creates as an explosive starter. They watched the sprinter train on the track and in the Nike Sports Research Lab, capturing data about her rates of speed and propulsion, using the information to feed computational designs and 3-D prototypes.The result was a stiff, yet lightweight shoe that hugs the foot and ues fixed pins rather than screw-in spikes. Fraser-Pryce took out the bronze medal winner in the 100m at Rio; and also a silver medal as a member of the Jamaican 4x100m relay team.
7. Lululemon Team Canada volleyball uniforms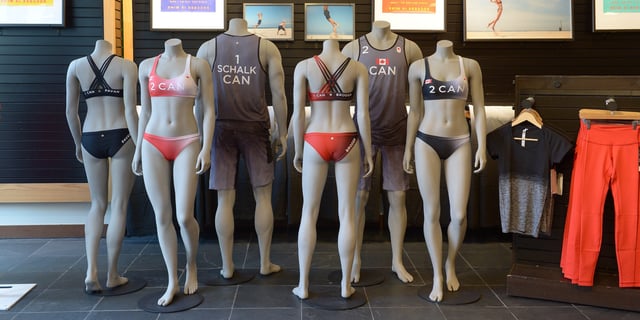 The International Volleyball Federation has expanded their strict rules on beach volleyball uniforms and Team Canada took advantage by creating their own design in a high-tech partnership with Lululemon. The Vancouver-based athletic apparel brand invited athletes into its Whitespace innovation lab, where they scanned each player's body, simulated Rio's temperatures in a climate chamber and used infrared motion to create a bikini top and bottom that minimize breast movement, retain their highly personalized fit and prevent sand from sneaking in.
Lululemon also developed a new moisture-wicking material for the suits, which defends against powerful sun rays and damaging chlorine and salt. Criss-crossed straps on the tops and flat waistbands on the bottoms prevent the pieces from riding up, key to avoiding distraction during game time on Rio's Copacabana beach.
8. Smart sensors and laser scoring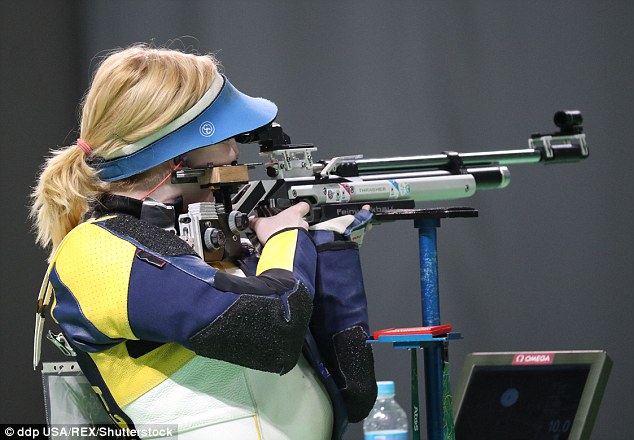 Archery was just one of the sports to get a smart scoring makeover. While the classic paper targets look the same, they now hide a high-tech sensor system that pinpoints the exact point of the arrow to within 0.2mm. As a bonus for spectators, there was also real-time tracking of competitor heart rates.
Shooting also upgraded, moving from an acoustic scoring system to a laser system with the same precision as archery. Guns were tagged with RFID so their location can be tracked between events.
Underwater lap counters were introduced in the pool to help swimmers keep track of their laps in the longer distance 800m and 1500m freestyle events. The digital counter was updated as a swimmer hits a touchpad on the pool wall.
9. Nike Aeroswift Wind Tunnel tape and bib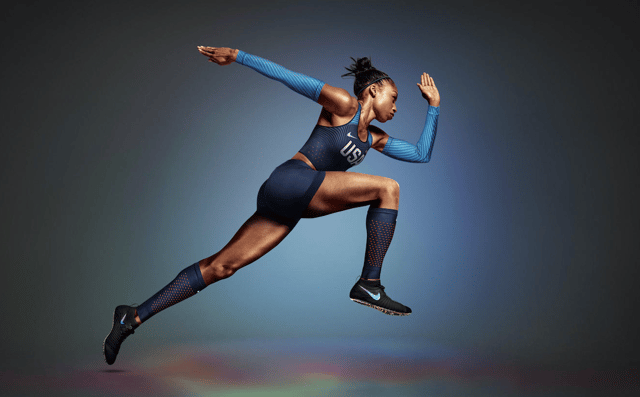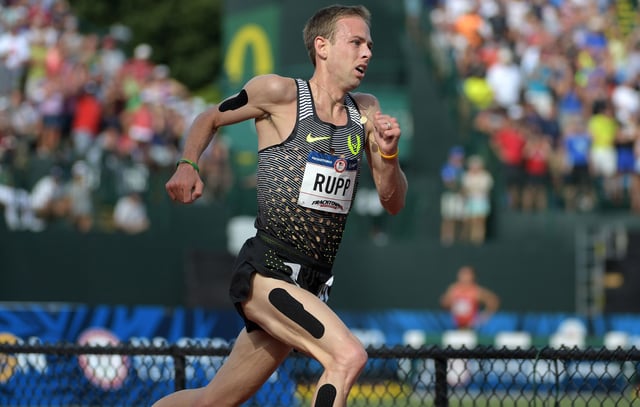 Tape: Have you noticed every second athlete at Rio wearing random pieces of tape on their arms and legs? The culprit is Nike Aeroswift wind tunnel tape. The tape is designed to reduce aerodynamic drag. To identify the areas of highest wind resistance and inform the ideal placement, Nike turned to wind-tunnel testing on mannequins the same shape and size as the company's various track and field athletes. The AeroSwift Tape kit comes with event-specific placement instructions that aim to cut a fraction of a second from sprinters' times and multiple seconds from marathon runners' records.
Bib: Traditionally attached with a safety pin - an invention dating back to 1849 - the flopping paper bib is a physical and visual foil to Nike's progressive, streamlined system. It creates drag and distraction - plus, modern track and field kits barely possess enough area for pinning. Taking inspiration from the AeroSwift Tape, designers engineered a single, perforated, breathable micro-layer knit, the Nike AeroSwift Bib, that can affix directly onto the kit, forming a seamless, stretchable layer that moves with the body. It can withstand a marathon's worth of weather and wear, but still easily peel off at the end of the race.
10. Lumiwave Infra Red Light Muscle Therapy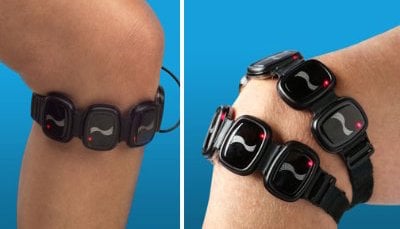 Athletes with the U.S. gymnastics team have been using LumiWave's Infrared Light Therapy device to treat minor muscle and joint pain at Rio. Each of the eight "pods" beams infrared light into body tissue, which helps increase blood flow and provide short-term pain relief. The device has been cleared by the U.S. Food and Drug Administration "for temporary relief of minor muscle pain and spasms and minor joint pain and stiffness."
11. Ralph Lauren Disco Jacket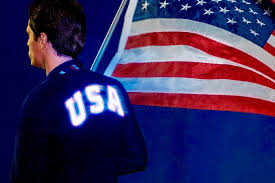 Team USA were once again dressed by Ralph Lauren for these Olympics. A highlight of the collection was the jacket of Team USA's flag bearer, Michael Phelps, who lit up the opening ceremony with "electroluminescent panels" that will "light the way for Team USA athletes".
12. Virtual Reality Live Streaming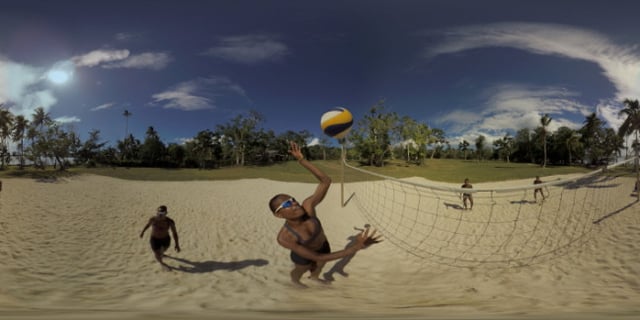 For the first time the Olympic Broadcasting Services (OBS) broadcast high-definition images of the opening and closing ceremony in virtual reality, as well as one event per day. (You needed a Samsung VR headset to join in the fun). And, for those lucky enought to go to Rio, the new Olympic City Museum where offered use of VR tech to 'visit' Olympic venues and tourist attractions all over the city.
13. Visa Payment Ring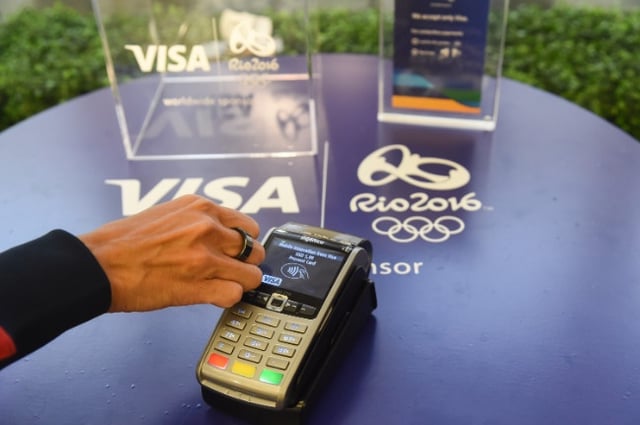 London 2012 was famed for being one of the first major events to accept contactless payments. This time, Visa partnered with Brazilian bank Bradesco to launch a wearable ring to pay for food, drink and more at Rio 2016. All 4,000 tills at Olympic venues accepted it, so that athletes and tourists alike would not have to carry cards or cash. The idea arose from the athletes who have difficulty carrying wallets or other wearables to training or events. US decathlete, Ashton Eaton, specifically told Visa he wanted something he could just integrate into his daily routine and forget about. The ring was designed to be inconspicuous, and also to be water resistant to 50 metres and never need charging. Instead, the ring draws a tiny bit of power from the payment terminal, just enough to enable the transaction. It doesn't exchange as much data as Apple Pay or Android Pay, but it's on par with swiping your Visa card.
14. Google Street View Cameras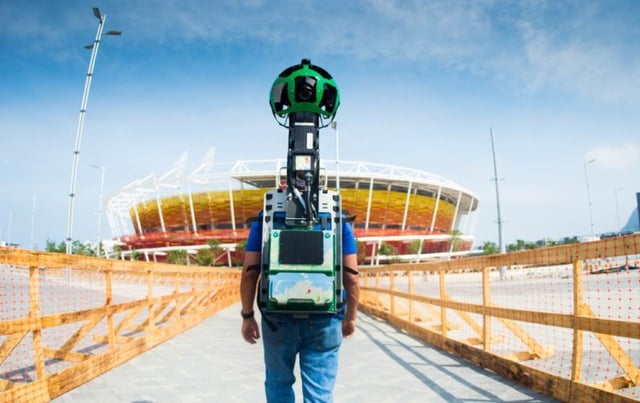 For the first time in Olympic history, fans could see arenas from the athletes' point of view thanks to a partnership with Google Street View. Staff wandered around the Olympic grounds wearing an 18kg 'Trekker' backpack fitted with 15 cameras to create the experience for viewers across the globe.